เครื่องมือกรีดสาย Longitudinal Fiber optic Sheath Cable Slitter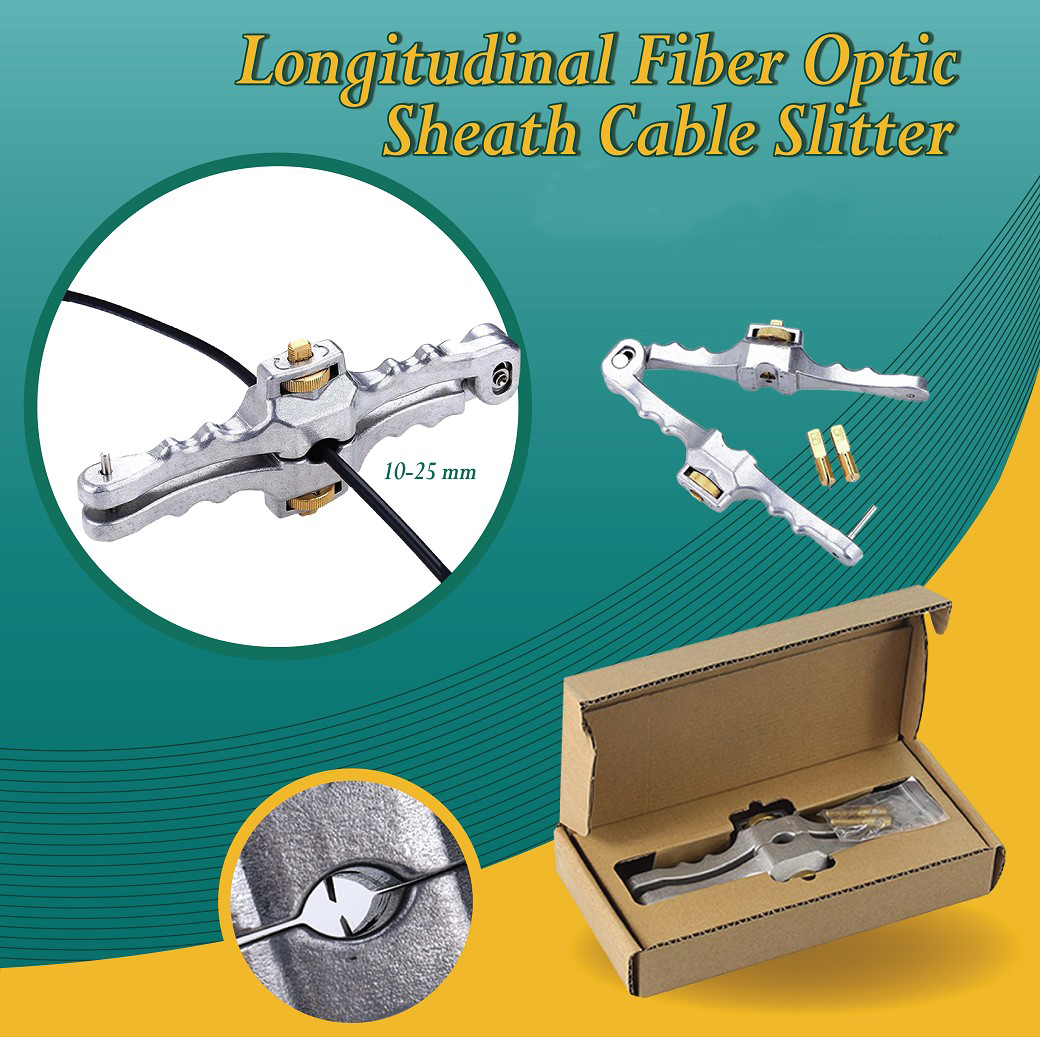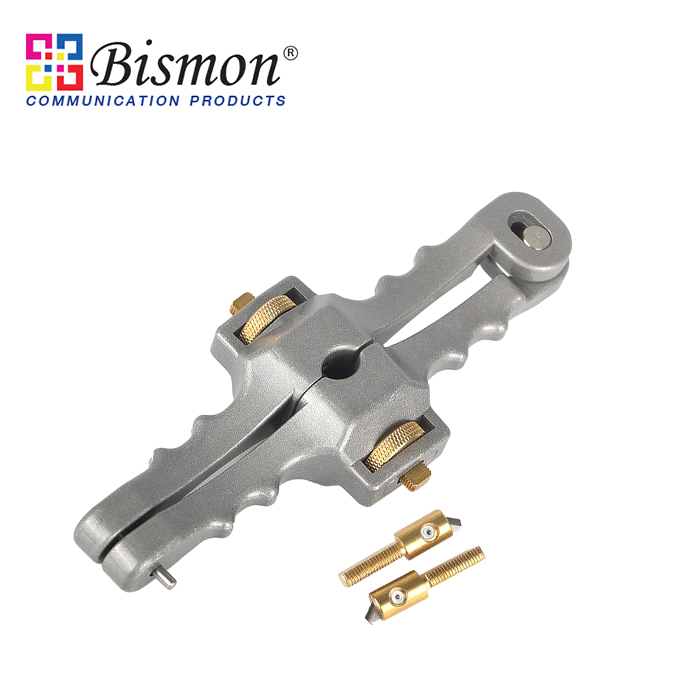 Part number : HW-11S
Brand : BISMON
Price : 2,868.00 Baht
(Dealer price can log-in/ Exclude Vat)
OVERVIEW
On-line stripping aluminum - Polyethylene bonded sheath, steel armor outer sheath and a metal reinforcing member sheathed cable The cutter head selection of quality materials, cut the cable sheath more labor-saving Cutter depth adjustable, can deal with different thickness of the optical cable sheath layer Compared with similar products, more simple operation, quick and convenient. Method of use: According to the jacket thickness adjusting bit depth, allowing for online cable opening knife hole sheathed cable sheath in cable sheath, cutting marking, hold the cable opening knife on both sides of the handle, so that the cutter head is embedded into the cable sheath, along the sheath pulling the knife head, realize the on-line stripping cable sheath.
Features:
• Perfect tool for cutting jackets from a variety of fiber optic cable
• V-opening in blade
• Adjustable blades with a screwdriver for various size cables
• Economical tool for multiple cables
• Works with standard 30-10 AWG (0.05-6mm2) wire in addition to fiber optic cable
User Manual:
1)According to optic cable or cable diameter, user can select stripping tool NO.1 dia.6-12mm or NO.2 dia.12-25mm.
2)The depth of blade can be adjusted based on the sheath thickness of optical cable or electric cable. Two blades can be adjusted at the same time, clockwise for deeper and counterclockwise for upper. Screw nut rotates one turn is 1mm, there is 4 gears in 1turn and each is 0.25mm.
3)The thickness of optic cable or cable striped vertically is defined by its need. When optic cable or cable is put into well-regulated tool. Close main body, grasp tool bar tightly with two hands and pull out the of optic cable or cable forcefully. The optic cable or cable is stripped vertically.
4)The optic cable or cable in diameter 17mm is hard. If it cannot be stripped at first, it is completed to turn the cool at other direction strip once more.
5)The type used in machine: the string tool is fixed at machine seat on production line. Put optic cable or cable into the tool. The upper body holds down the optical cable or cable when it was put in the tool, the depth of blade can be adjusted according to the wall thickness of cable after the screw nuts at both ends were locked, and then strip off.
Product Review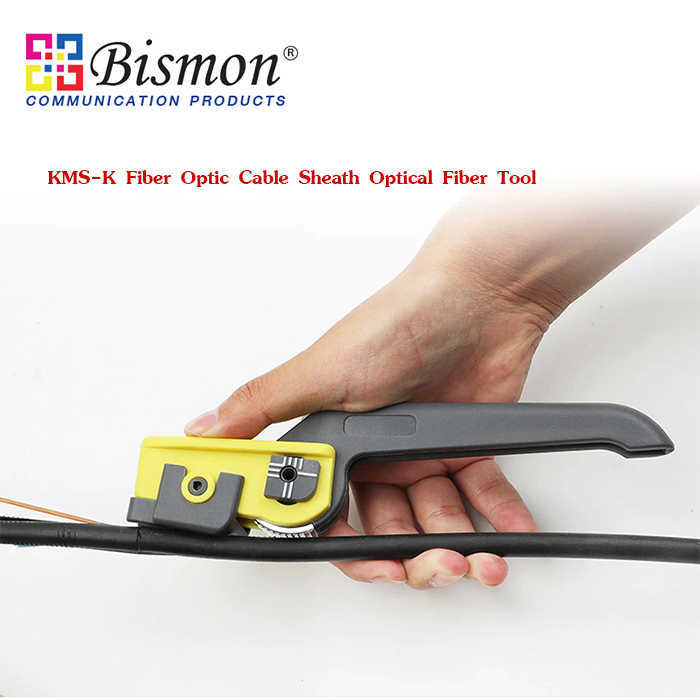 เครื่องมือกรีดสาย KMS-K Fiber Optic Cable Sheath Optical Fiber Tool
Price : 2,800.00 Baht
---
Information
Products & Services