10GB XFP+ to UTP 10GB Media converter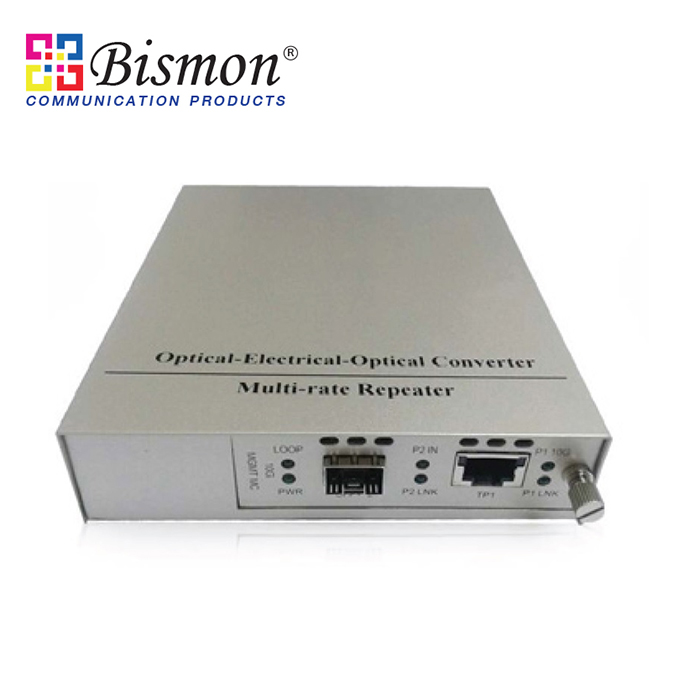 Part number : B1-10GMC-XFP
Brand : BISMON
Price : 0.00 Baht
(Dealer price can log-in/ Exclude Vat)
OVERVIEW
10G Media Converter B1-10GMC is between SFP+ to UTP, and XFP to UTP.
No matter what kind of media applied for 10Gbps Ethernet, it used to be the fiber as the media for transmission.
10G Ethernet standalone and module cards, brings you the best and simple solution for the Ethernet conversion between media of copper wire and fiber, with the speed of 10G.
BT-10GMC its module card allows you to cascade multiple 2U Rack (16 channel) chassis for managing at the same time.
With various Interface: SFP+ to RJ45, XFP to RJ45
FEATURE
• Support Jumbo Frame
• Transparent Transport and very low delay
• Support ITUT prescribed DWDM/CWDM wavelength
• Support DMI function for SFP+ / XFP fiber module
• Support Loop-back test function
• Economic In-band Management function
• Powerful Network Management function?Web, SNMP, Console?
• Support hot plugging
• Support 2U Rack (16 channel) and standalone use
• Full State Led display
• Easy installation
• UTP cable length detection?only RJ45 interface?
• Provide reliable long-distance connection
• Fast connection with multi-function
• Small portable size case
• Plug and play
APPLICATION
10G Ethernet Media Converter BT-10GMC
• Connection between fiber to copper 10Gbps Ethernet equipment function as fiber-to-copper media converter for long distance transmission
• Media converter for network backbone (SAN, LAN, MAN)
• Can be applied in Telecommunication room, R&D laboratory, Data center, and etc.
• Providing protections against lighting and static electricity for Ethernet network and the network main system
• Providing additional network management options
SPECIFICATION

Modle

BT-10GMC-SFP+

BT-10GMC-XFP

Interface

Port A

SFP+

XFP

Port B

RJ45

RJ45

Transmission Speed

10G

10G

Data

Technical Indexes

Protocols

IEEE802.3an(10Gbase-T),

Access Type

10G LAN

IEEE802.3ae(10Gbase-SR/LR/ER/ZR)

Transmission Distance

SFP+ module: Up to 80Km

10Gbase-T: 100m Cat cable

Maximum Packet Forwarding Rate

14,880,950/S

Network management

1. Card type information

2. SFP+ or XFP fiber module detection

3. SFP+ or XFP fiber module DMI function (Temperature,Voltage,Optical power)

4. Link status detector

5. Enable/Disabled Loop-back test function

6. Enable/Disable PRBS Generator and checker function

7. Rate select (10Gbase Lan or Wan )

8. Remote card's status monitor (only in pairs)

Power requirement

Rack-mountable: AC85~220V / DC-48V

Standalone: AC220V / DC-48V

Power consumption: ≤9W

Work Environment

Operating Temp: 0~50 ?

Storage Temp: -10~70 ?

Humidity: 5%~90% (non-condensing)

Dimension

Card: 11.5(W)×78mm(D)

Standalone: 156(W)×128(D)×32mm(H)
Product Review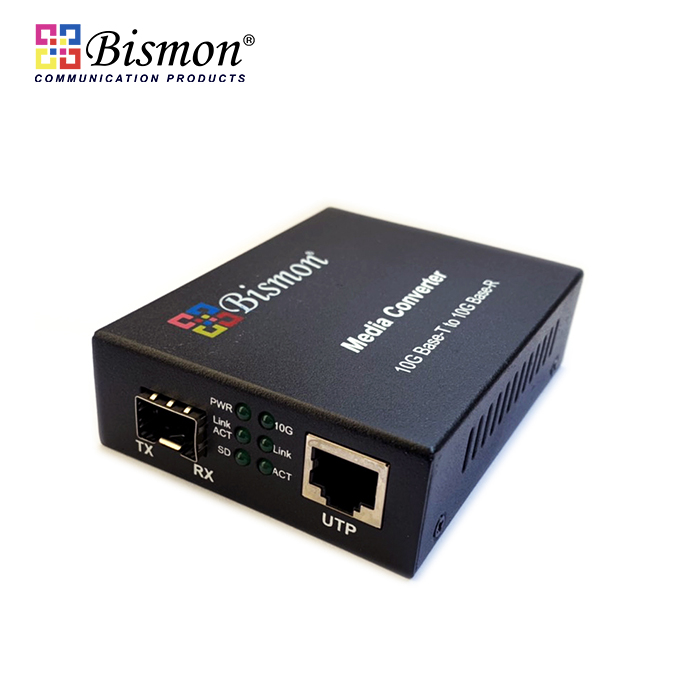 10GBase-T to 10GBase-R SFP+ Slot Media converter
Price : 8,600.00 Baht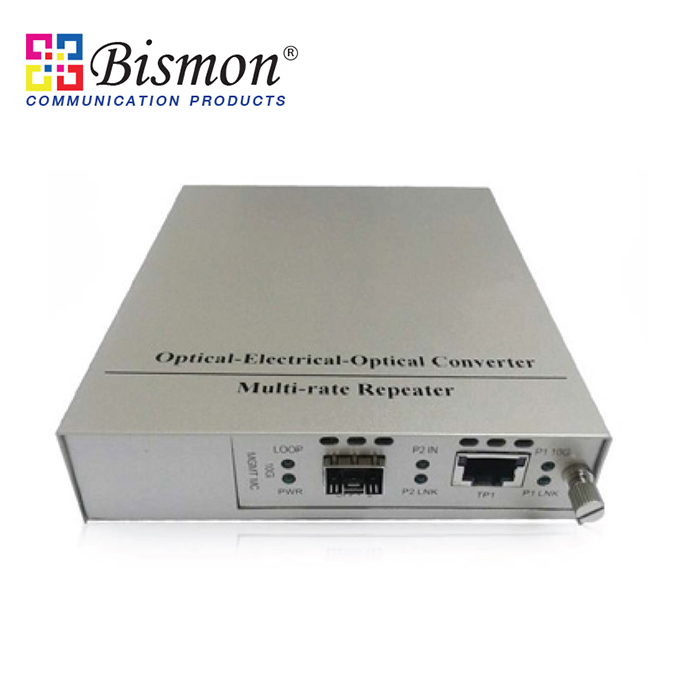 10GB SFP+ to UTP 10GB Media converter
Price : 0.00 Baht
---
Information
Products & Services