12 Core Fiber Optic Indoor/Outdoor All Dielectric MM 50/125um(OM4)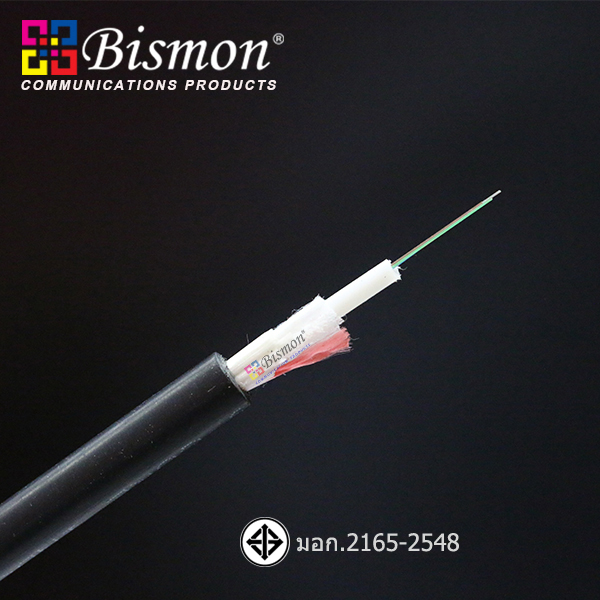 Part number : BMAN12MM5-OM4
Brand : BISMON
Price : 84.00 Baht
(Dealer price can log-in/ Exclude Vat)
OVERVIEW
The BISMON fibers, either of single-mode or multi-mode type, are positioned in a loose tube made of a high modulus plastic. The tubes are filled with a water-blocking yarn and filling compound made to material Thixotropic jelly. A Indoor/Outdoor cable sheathed with Low smoke Zero Halogen (LSZH) or high density polyethylene (HDPE) for cable with small side, locate in the central loose tube fully filled. EGlass yarn as tensile strength member are stranded into a compact and circular cable core. The Indoor/Outdoor is longitudinally applied over the cable core. whice is filled with the filling compound and water blocking yarn to protect it from water ingress. The cable is completed with a LSZH sheath.
Characteristics
Accurate fiber excess length ensures good mechanical and easy laying in duct performance that is hydrolysis resistant and special tube filling compound ensure a critical protection of fiber specially designed compact small structure is good at preventing loose tubes from shrinking LSZH sheath protects cable from ultraviolet radiation crush-resistance and flexibility fiber optic cable enhances the cable crush-resistance, impact-resistance and moisture-proof for cable indoor/Outdoor ensure tensil strength small diameter, light weight and installation friendliness long delivery length.
Applications
• Adopted to indoor and outdoor
• Long-distance communication, local trunk line, CATV & computer networks system, Telecom or outside plant campus backbone applications
• Ethernet LAN Network, CCTV, Network Camera, PLC
• Mechanically, rugged, cable design suitable for: Duct/Aerial/Direct buried
Product Construction
Fiber :
• 2-12 Core fibers
• Loose tube PBT (Natural or white color)
• Color-coding per TIA/EIA 598-A
Strength Member :
• E-Glass yarn
Ripcords :
• Polyester cords or Plastic thread, color red
Water blocking elements :
• Water blocking tape
Outer Jacket :
• LSZH, color black
Max Tensile :
• Max.tensile: 600N
Max. crush :
• 800N/100mm
TISI Certificate :
• TISI 2165-2548
12 Core Fiber Optic Indoor/Outdoor Multi-Mode 50/125um(OM3), designed for 10 Gb/s transmission. All Dielectric or non-metallic central loose tube, UV-resistant, Indoor/Outdoor cables designed for aerial, duct and direct-buried applications in building and outside building. The cables easy for laying installations. Approved (TISI) มอก.2165-2548
Products Characteristics:
- 12 Core Fiber Count in cable
- Fiber optic Multi-mode 50/125um, OM4, for laser-optimized 50um fiber having 4700 MHz*km EMB bandwidth designed for 10 Gb/s, 40 Gb/s, and 100 Gb/s transmission. designation as outlined in the ISO/IEC 11801 standard.
- Central Loose tube in filling compound: Thyrotrophic jelly compound
- Loose tube material : PBT (Natural or white color)
- Strength member : E-Glass yarn
- Water blocking elements : Water blocking tape
- Ripcords material: Polyester cords or Plastic thread, color red
- Outer sheath material : LSZH, color black
Product Review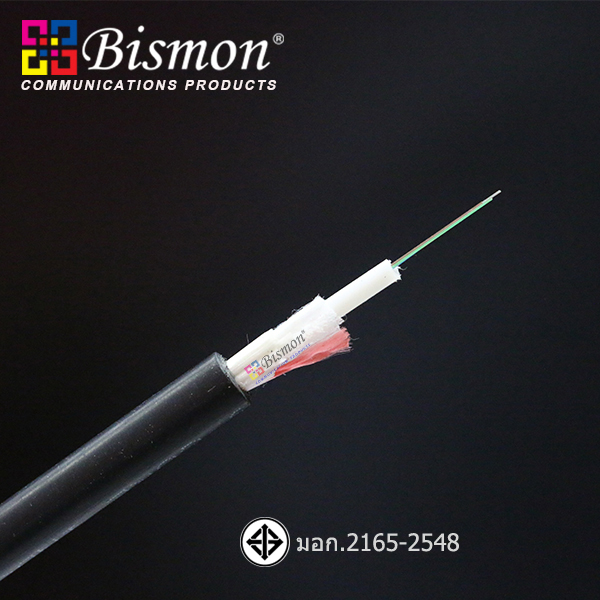 6 Core Fiber Optic Indoor/Outdoor All Dielectric MM 50/125um(OM2)
Price : 27.00 Baht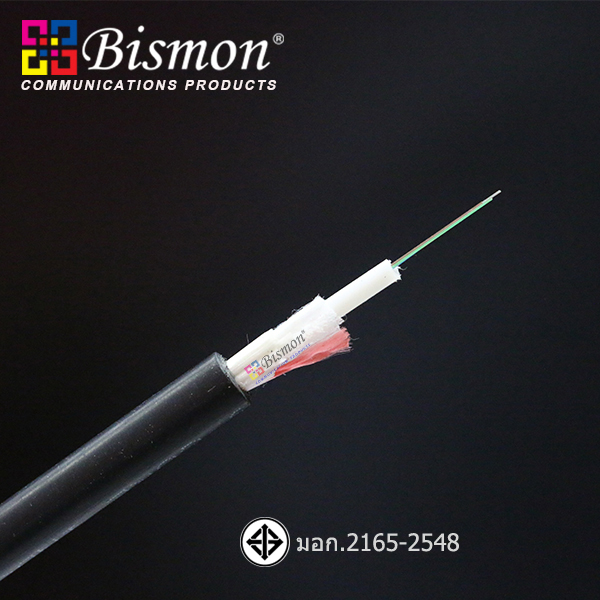 6 Core Fiber Optic Indoor/Outdoor Single-Mode 9/125um All Dierectric
Price : 19.00 Baht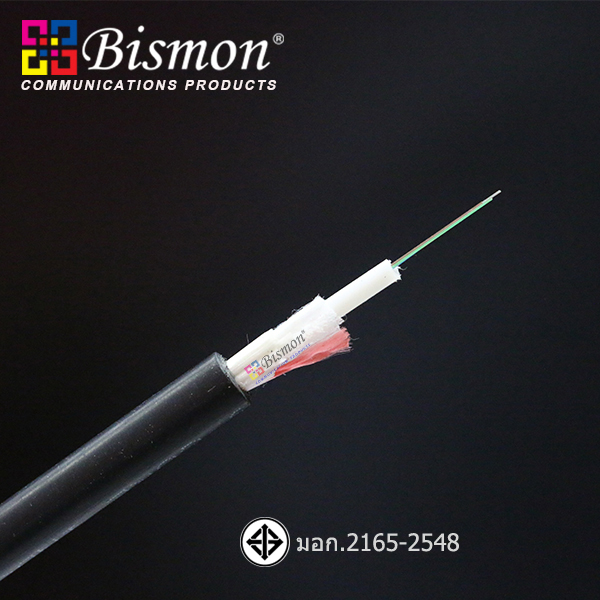 12 Core Fiber Optic Indoor/Outdoor Single-Mode 9/125um All Dierectric
Price : 22.00 Baht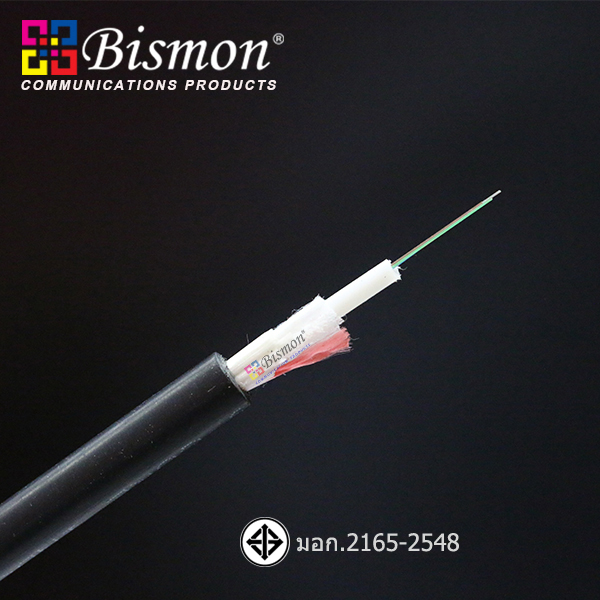 12 Core Fiber Optic Indoor/Outdoor All Dielectric MM 50/125um(OM2)
Price : 39.00 Baht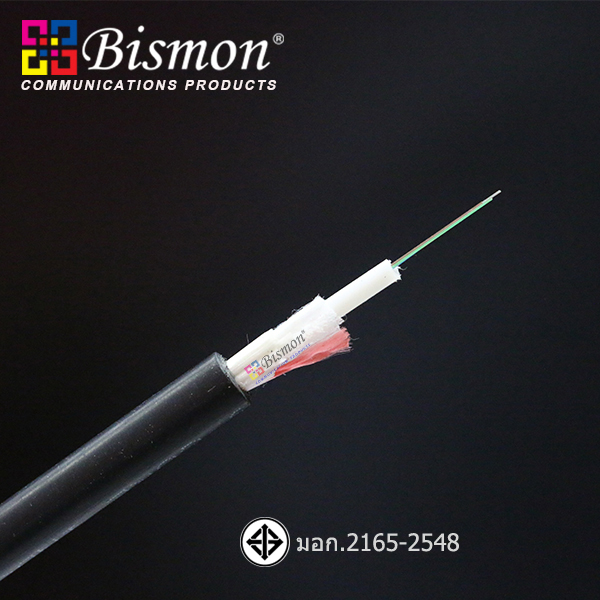 12 Core Fiber Optic Indoor/Outdoor All Dielectric MM 50/125um(OM3)
Price : 56.00 Baht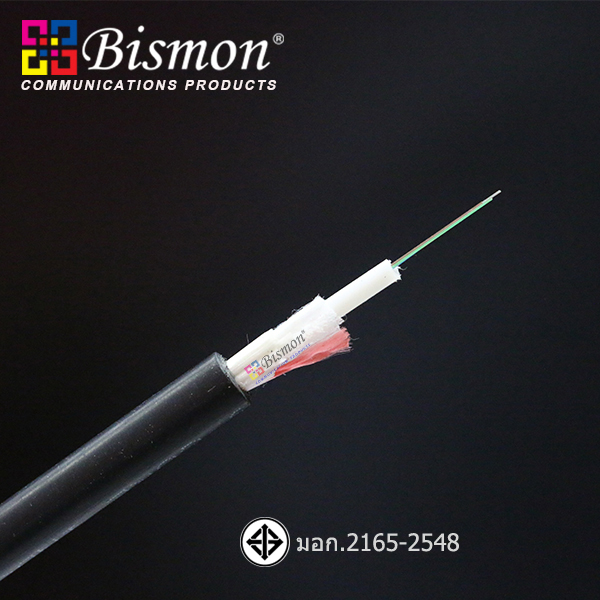 6 Core Fiber Optic Indoor/Outdoor All Dielectric MM 50/125um(OM3)
Price : 40.00 Baht
---
Information
Products & Services