12 Core Small Figure 8 self-support armoured (1x7) Fiber SM G.652.D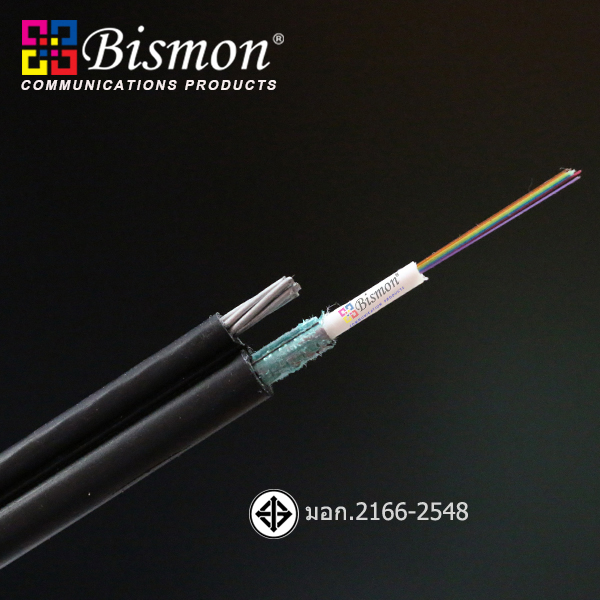 Part number : BMFGS12SM9
Brand : BISMON
Price : 23.00 Baht
(Dealer price can log-in/ Exclude Vat)
OVERVIEW
BISMON's Small Figure 8 Armored cables are self-supporting cable designed for aerial installation. The optical fiber cable design provides easy and economical one-step installation and stable performance over a wide temperature range and is compatible with any telecommunication optical fiber cable. The cable inside loose tube filled with a water-resistant filling compound or design for water blocked with water blocking material in side cable. The cable protect animal by corrugated steel armored around the cable core save cost maintenance or use for long term some applications. The cable approved by TISI 2166-2548 in Thailand standard. Standard packing(wooden) 4,000M/Reel.
Applications
• Adopted to outdoor aerial self-supporting installation
• Long-distance communication, local trunk line, CATV & computer networks system, Telecom or outside plant campus backbone applications
• Ethernet LAN Network, CCTV, Network Camera, PLC
• Mechanically, rugged, cable design suitable for: Aerial
Product Construction
Fiber :
• 4-12 Core fibers (Single-mode or Multi-mode)
• Loose tube gel-filled
• Color-coding per TIA/EIA 598-A
Central Strength Member :
• FRP rod (Fibre Reinforcement Plastic) Option: Steel wire rod
Ripcords :
• 1 ripcords made from Polyester cords or Plastic thread. Color: Red
Water blocking elements :
• Water blocking tape
Armor :
• Corrugated coated steel tape
Outer Jacket :
• Black UV-and HDPE
Messenger Wire :
• 1.0mm x 7 Galvanized stranded steel wire
Max Tensile :
• Max tensile load: (short term) 3000N
TISI Certificate :
• TISI 2166-2548
12 Core Small Figure 8 self-support armoured (1x7) Fiber optic cable Single jacket and single loose tube. The cables are mainly designed for digital or analog transmission communication, Used for core net, city local net and CCTV IP networks for applied to aerial.
Products Characteristic: - 12 Core Fiber optic cable - Single-mode 9/125um (G.652.D) - The messenger wire 1.0mmx7 made from Galvanized stranded steel wire - Loose tube filling compound : Thyrotrophic jelly compound - Loose tube material:PBT (Natural or white color) - Loose tube diameter: 2.6mm - Water blocking tape - Ripcord material: Aramid yarn - Sheath material: HDPE - Approved : (TISI) มอก.2166-2548
Product Review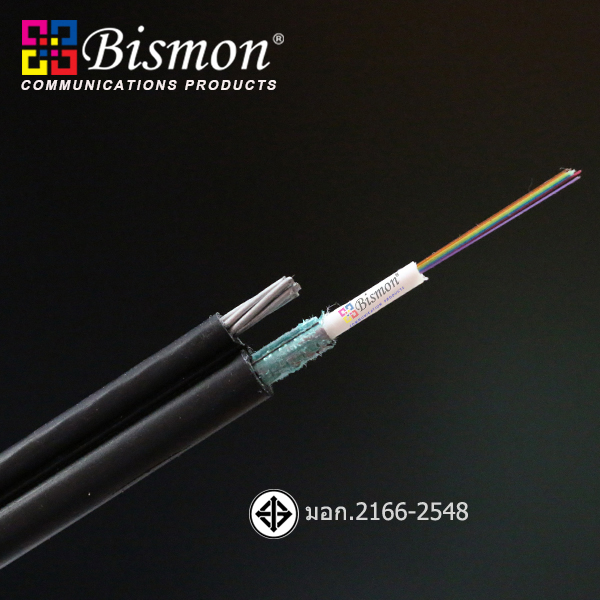 6 Core Small Figure 8 self-support armoured (1x7) MM 50/125um
Price : 28.00 Baht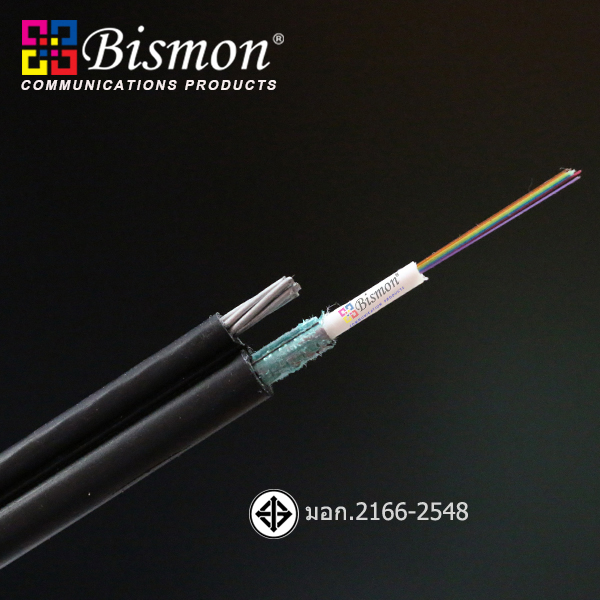 6 Core Small Figure 8 self-support armoured (1x7) MM 50/125um(OM3)
Price : 0.00 Baht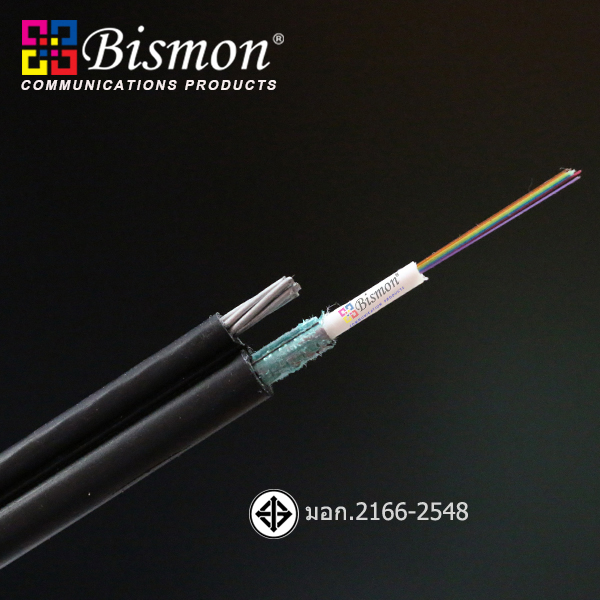 4 Core Small Figure 8 self-support armoured (1x7) Fiber SM G.652.D
Price : 20.00 Baht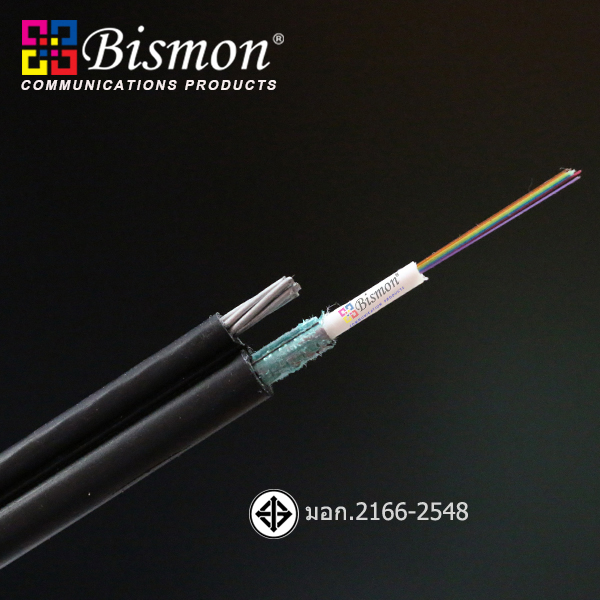 12 Core Small Figure 8 self-support armoured (1x7) MM 50/125um(OM3)
Price : 0.00 Baht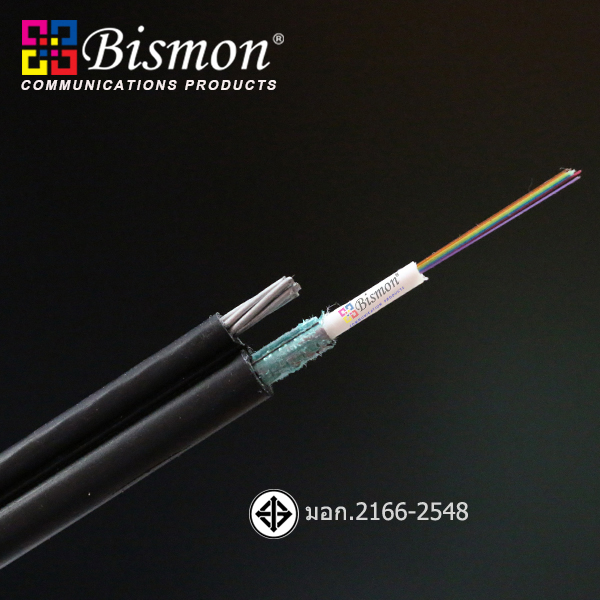 6 Core Small Figure 8 self-support armoured (1x7) Fiber SM G.652.D
Price : 22.00 Baht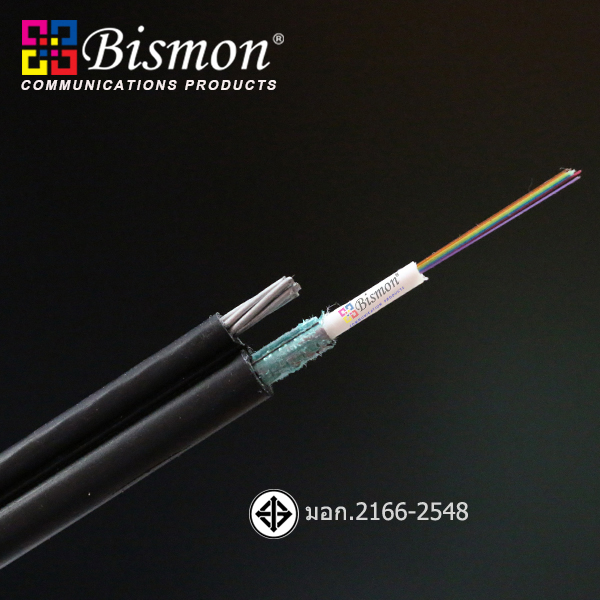 4 Core Small Figure 8 self-support armoured (1x7) MM 50/125um(OM3)
Price : 0.00 Baht
---
Information
Products & Services