2 Ports 10/100Mbps RJ45 PoE+1xSC Port Single-mode Single- fiber Uplink (ต้องใช้เป็นคู่A/B)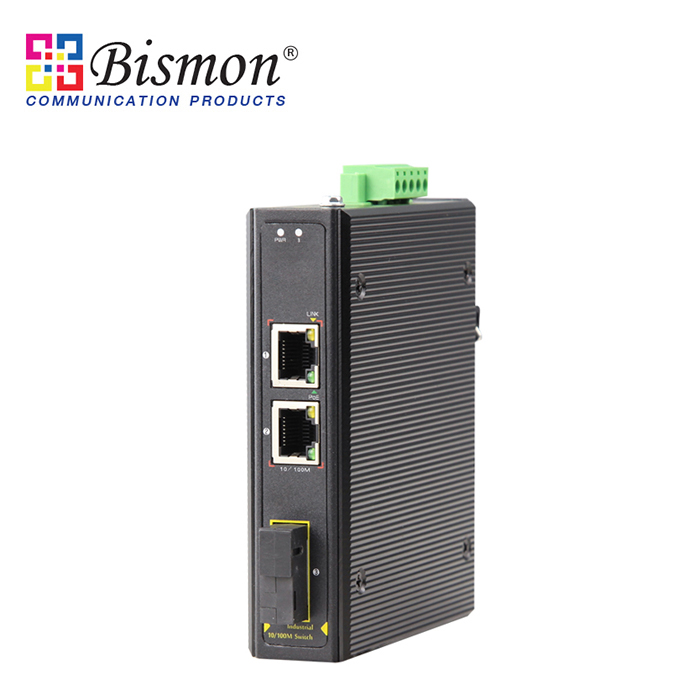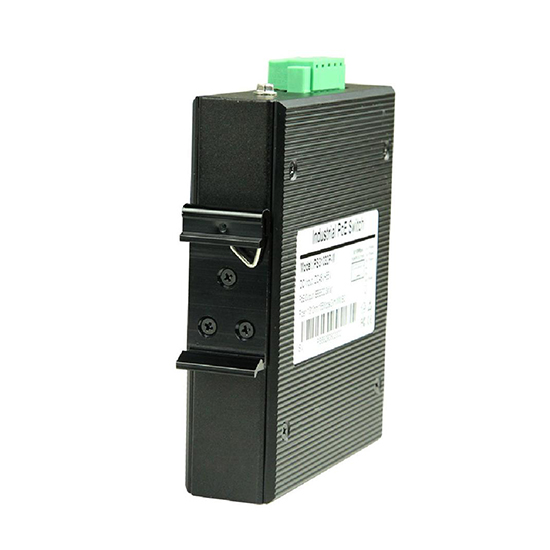 Part number : B1-IPS31032PFS-S
Brand : BISMON
Price : 4,400.00 Baht
(Dealer price can log-in/ Exclude Vat)
OVERVIEW
The B1-IPS31032PF series is a 10/100M industrial PoE fiber switch independently developed by BISMON. It has 2*10/100M PoE ports and 1*155M SC slot port, Port 1-2 can support IEEE 802.3af/at PoE standard,single port PoE power up to 30W, the maximum PoE output power is 36W (at-60W). As a PoE power supply device, it can automatically detect and recognize the power receiving equipment that meets the standard and supply power through the network cable. It can supply power to POE terminal equipment such as wireless AP, web camera, VoIP phone, industrial sensor through network cable, and meet the network environment that needs high-density PoE power supply. It is suitable for intelligent transportation, rail transit, electric power, mining, metallurgy and green energy. Industrial scenes such as construction set up a cost-effective and stable communication network.
Unmanaged industrial PoE fiber switch with 2*10/100M PoE ports and 1*155M SC port, Port 1 -2 can support PoE IEEE802.3af/at. By default, the SC port 1310mm/20km single-mode dual-fiber module. It c
an support dual DC redundant power input (Phoenix terminal connection) and DIN rail mounting.
FEATURE
10/100M RJ45 and SC port, fast Ethernet
• All series supports "10/100M RJ45 port and 155M SC fiber port" combination, which enables users to flexibly build networking to meet the needs of various scenarios.
• Support non-blocking wire-speed forwarding.
• Support full-duplex based on IEEE802.3x and half-duplex based on backpressure.
Port lightning protection, wide voltage input
• Contact discharge 8KV, air discharge 15KV; port lightning protection common-mode 4KV, differential mode 2KV;
• Industrial dual power input.
• DC INPUT: 48V-57V, non-PoE DC INPUT: 12-48V.
Intelligent PoE power supply
• 2*10/100Base-TX RJ45 ports support PoE power supply to meet the needs of PoE power supply in various scenarios in the industrial field.
• IEEE 802.3af/at PoE standard, without damaging non-PoE devices.
• Priority system for PoE port, it will supply power to the high priority level port first when the power budget is insufficient and avoid overwork of the device.
Stable and reliable
• Low power consumption, No fan, aluminum shell.
• CE, FCC, RoHS.
• The user-friendly panel, it can show the device status through the LED indicator of PWR, Link, PoE.
Product Review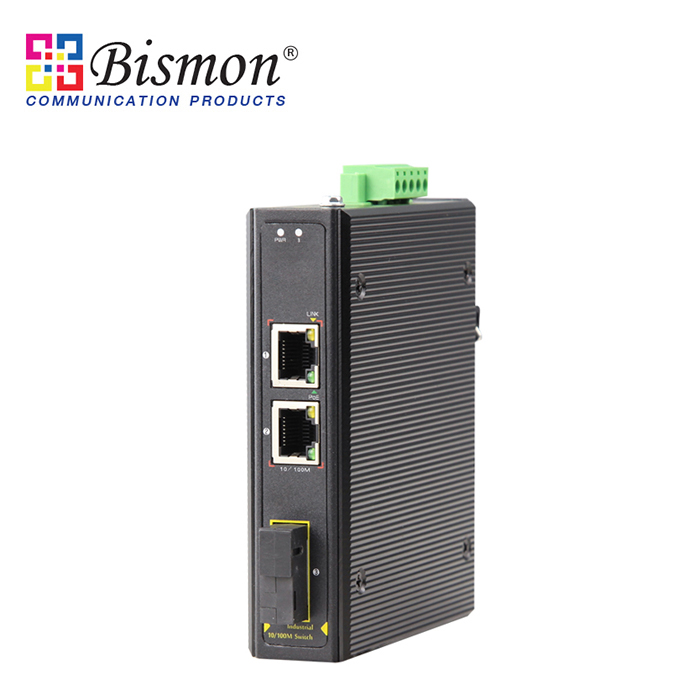 2 Port 10/100Mbps RJ45 PoE + 1xSC port Multimode Industrial Switch
Price : 4,136.00 Baht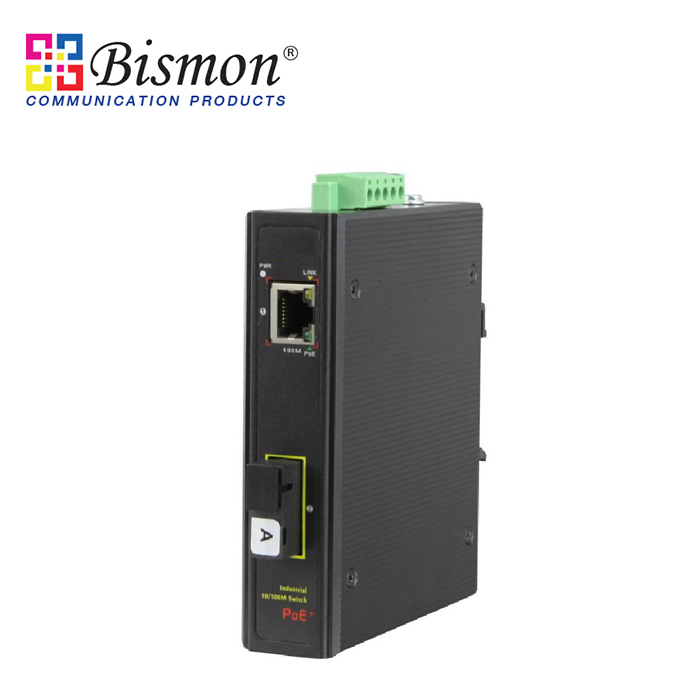 1 Ports 10/100Mbps RJ45 PoE+1xSC Port Single-mode Single- fiber(25km) Uplink
Price : 3,804.00 Baht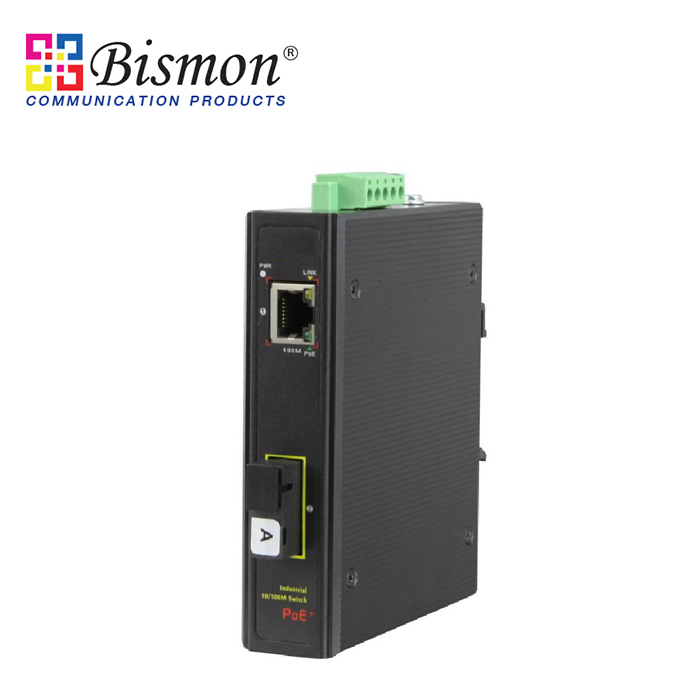 1 Ports 10/100Mbps RJ45 PoE+1xSC Port Multi-mode (2km) Uplink
Price : 3,668.00 Baht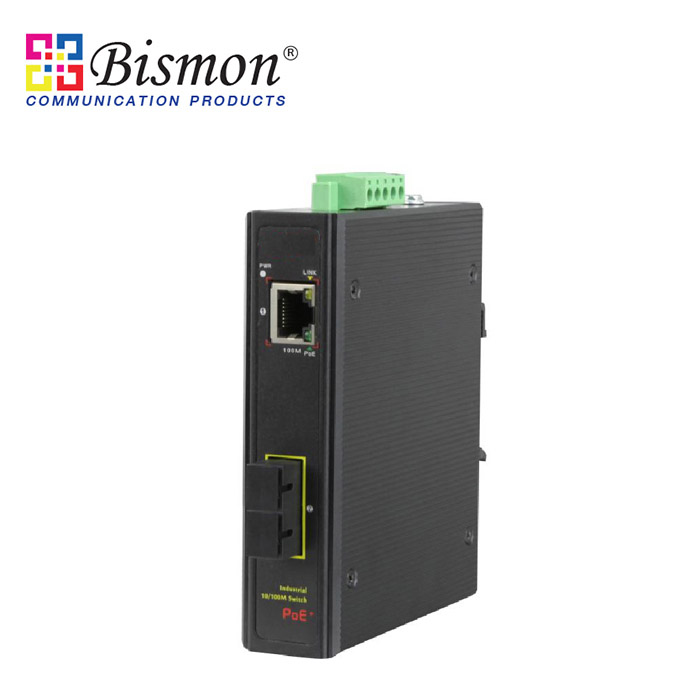 1 Ports 10/100Mbps RJ45 PoE+1xSC Port Single-mode Dual fiber(25km) Uplink
Price : 3,804.00 Baht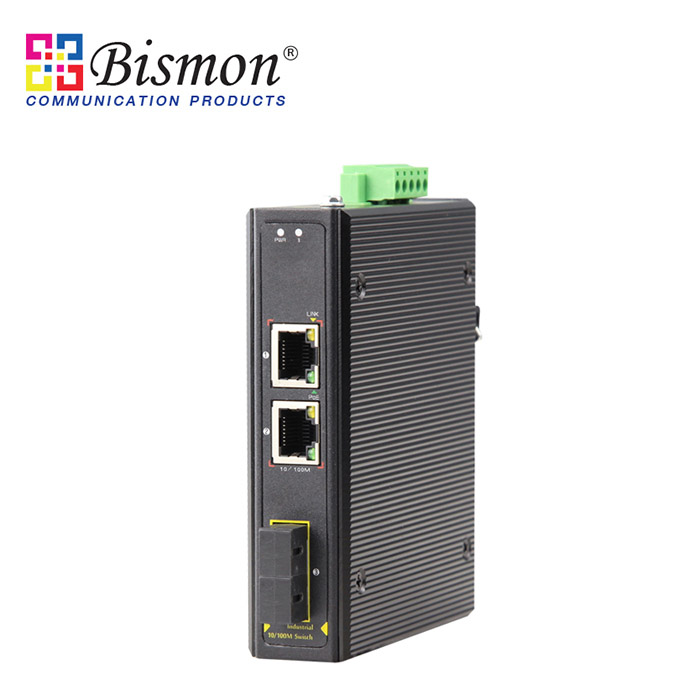 2 Ports 10/100Mbps RJ45 PoE+1xSC Port Single-mode Dual fiber Uplink
Price : 4,400.00 Baht
---
Information
Products & Services