6 Core Figure-8 Self-support fiber optic non-armoured SM G.652.D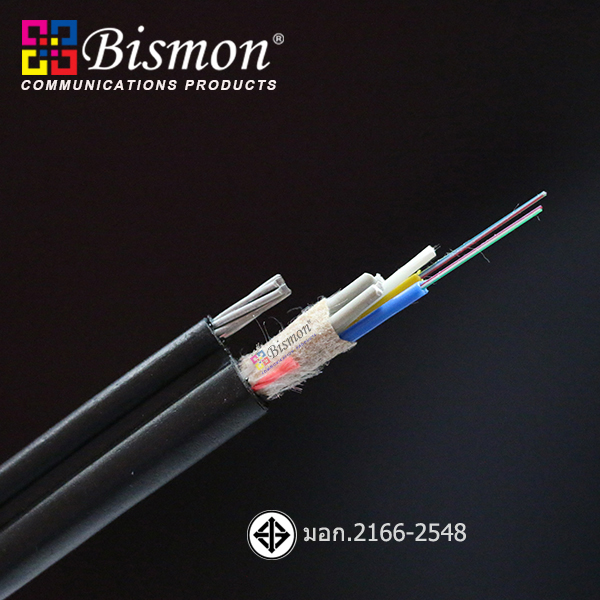 Part number : BMFGMN06SM9
Brand : BISMON
Price : 95.00 Baht
(Dealer price can log-in/ Exclude Vat)
OVERVIEW
BISMON's

Figure 8

Non-Armoured

cables are self-supporting cable

designed for aerial installation

. The optical fiber cable design provides easy and economical one-step installation and stable performance over a wide temperature range and is compatible with any telecommunication optical fiber cable. The cable inside loose tube filled with a water resistant filling compound or design for waterblocked with water blocking material in side cable. The cable approved by

TISI 2166-2548

in Thailand standard. Standard packing(wooden) 4,000M/Reel.
Applications
• Adopted to outdoor areial self-supporting installation
• Long-distance communication, local trunk line, CATV & computer networks system, Telecom or outside plant campus backbone applications
• Ethernet LAN Network, CCTV, Network Camera, PLC
• Mechanically, rugged, cable design suitable for : Aerial
Product Construction
Fiber :
• 4-60 Core fibers (Single-mode or Multi-mode)
• Loose tube gel-filled
• Color-coding per TIA/EIA 598-A
Central Strength Member :
• FRP rod (Fibre Reinforcement Plastic) Option: Steel wire rod
Ripcords :
• 2 ripcords made from aramid yarn
Outer Jacket :
• Black UV-and HDPE
• Made to order cable marking (Thai word)
Messenger Wire :
• 1.32mm x 7 Galvanized stranded steel wire
Max Tensile :
• Max.tensile load: (short term) 7000N
TISI Certificate :
• TISI 2166-2548
6 Core Figure-8 Self-support fiber optic non-armoured SM 9/125um(G.652.D), Fiber optic cable are positioned in the multi-loose tubes, while the loose tubes strand together around non-metallic (FRP) strength member into a compact and circular cable core and the water-blocking material. Designed for Aerial cable. Approved (TISI) มอก.2166-2548
Products Characteristics: - 6 Core Fiber optic cable - Single-mode 9/125um (G.652.D) - Steel messenger material: Galvanized stranded steel wire 1.32mmx7 pcs. - Central strength member: FRP dia. 1.6mm - Multi loose tube filling compound : Thyrotrophic jelly compound - Loose tube material : PBT (Natural or White color) - Water blocking material : Water swellable yarn and Water blocking tape - Ripcord material: Polyester cords or Plastic thread (Color red). - Sheath material : HDPE (Color black)
Product Review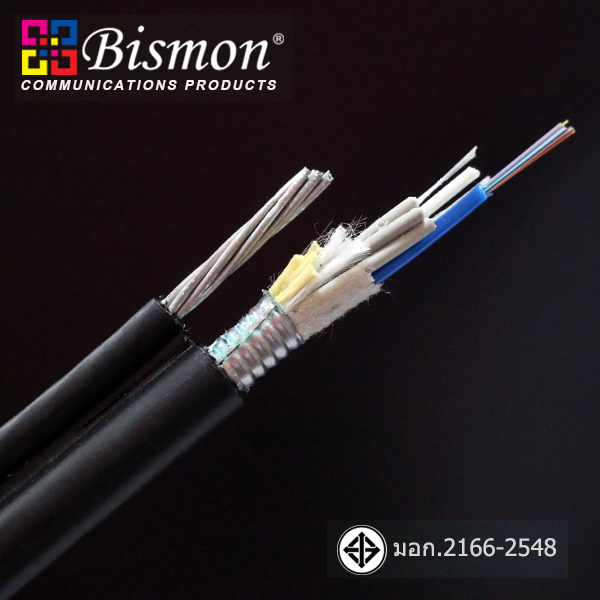 6 Core Figure-8 Self-support armoured multi-tube MM 50/125um(OM2)
Price : 0.00 Baht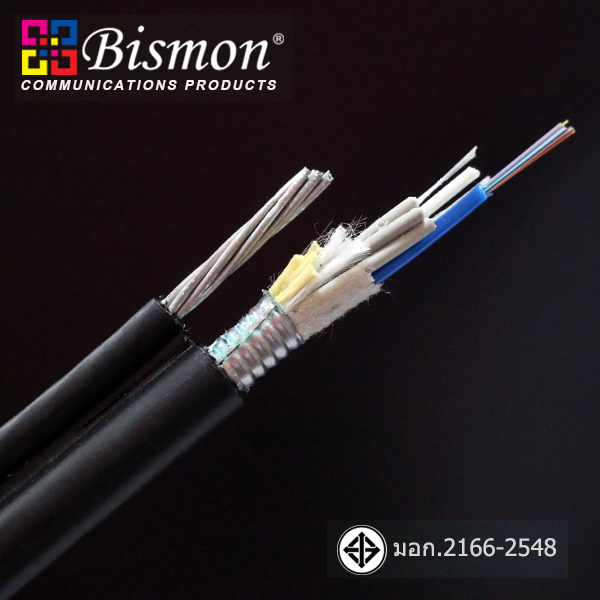 6 Core Figure-8 Self-support armoured multi-tube SM G.652.D
Price : 0.00 Baht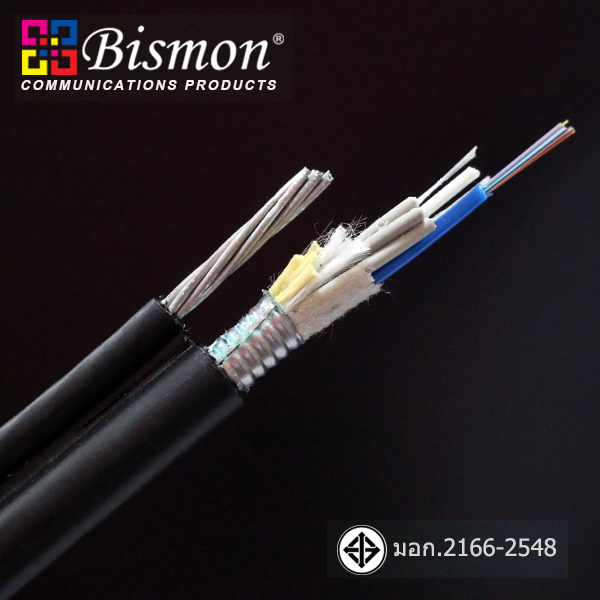 48 Core Figure-8 Self-support armoured multi-tube SM G.652.D
Price : 0.00 Baht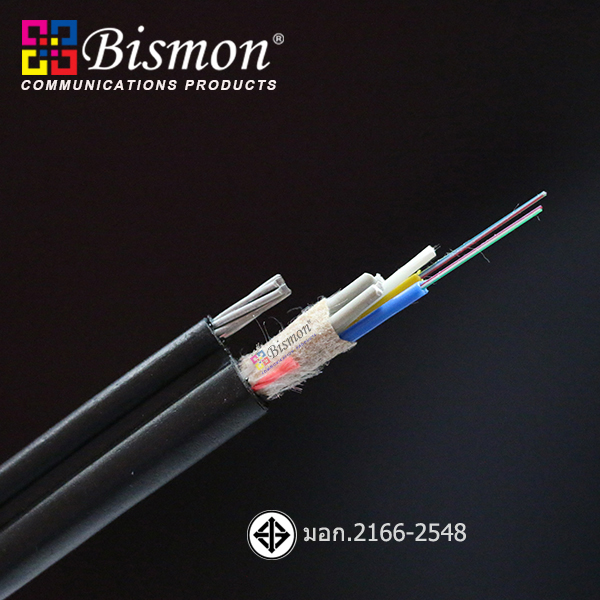 12 Core Figure-8 Self-support fiber optic non-armoured MM 50/125um(OM2)
Price : 0.00 Baht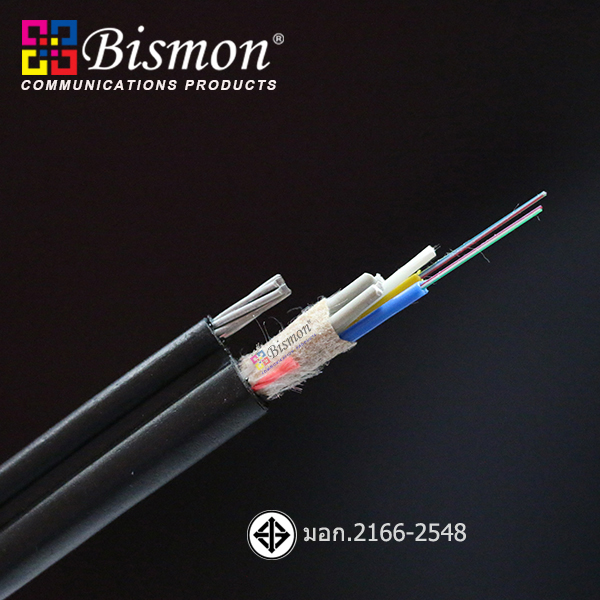 48 Core Figure-8 Self-support fiber optic non-armoured SM G.652.D
Price : 155.00 Baht
---
Information
Products & Services