96 Core ADSS (All-Dielectric Self-Supporting) Fiber optic SM 9/125um (G.652.D)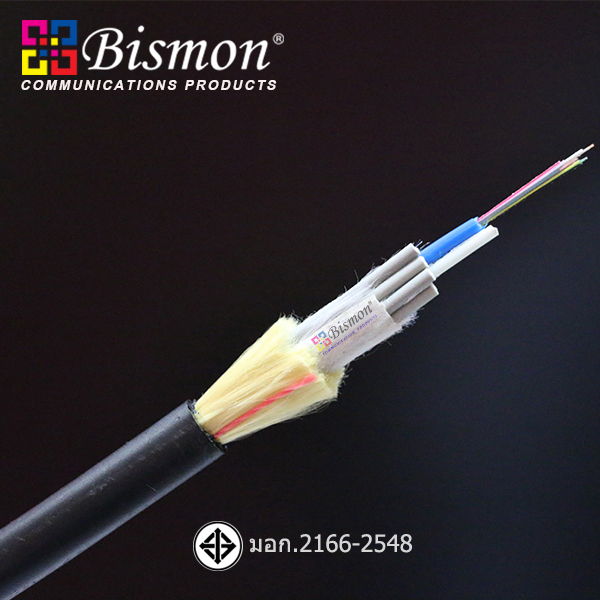 Part number : BMADSS96SM9
Brand : BISMON
Price : 0.00 Baht
(Dealer price can log-in/ Exclude Vat)

download pdf
OVERVIEW
BISMON's ADSS are

All-Dielectric self supporting cable

and single jacket

designed for aerial installation

. The optical fiber cable(ADSS)

design provides no supporting part or messenger wire

required. BISMON provides for hardware part for installation with ADSS cable supporting on the pole. The cable inside multi-loose tube filled with a water resistant filling compound or design for waterblocked with water blocking material in side cable. The cable high tensile by aramid yarns and FRP strength member rod inside. Outer sheath made from HDPE. The cable approved by TISI 2166-2548 in Thailand standard Standard packing(wooden) 4,000M/Reel.
ADSS cable

(All Dielectric Self-Supporting)

Non-metallic Single jacket structure cable. Designed for Aerial Cable outside plant and duct applications in local and campus network or telecom loop architectures and security solution(CCTV, Network IP).
Applications
• Adopted to outdoor areial self-supporting installation
• Long-distance communication, local trunk line, CATV & computer networks system, Telecom or outside plant campus backbone applications
• Ethernet LAN Network, CCTV, Network Camera, PLC
• Mechanically, rugged, cable design for : Aerial, duct
Product Construction
Fiber :
• 2-120 Core fibers
• Loose tube gel-filled
• Color-coding per TIA/EIA 598-A
Central Strength Member :
• FRP rod (Fibre Reinforcement Plastic)
• Aramid Yarn
Ripcords :
• 1 ripcords made from Polyester cords
Water blocking elements :
• Water swellable yarn&Water blocking tape
Outer Jacket :
• Black UV-and HDPE
• Made to order cable marking (Thai word)
Max Tensile :
• Max.tensile load: (short term) 4000N
Installation conditions :
• Max. pole span length: 80 m
• Wind velocity : 150 km/hr
TISI Certificate :
• TISI 2166-2548
Products Characteristics - 96 Core Fiber optic cable -Optical fiber single-mode 9/125um are in complicance with ITU-T Rec.G.652.D -ADSS single jacket, Dry core loose tube(Multi loose tube). - Loose tube filling compound : Thyrotrophic jelly compound - Central strength member : FRP - Strength member cable: Aramid yarn - Water blocking elements: Water swellable yarn and water blocking tape - Ripcord material: Polyester cords or plastic thread color red - Outer Sheath : HDPE color black (High density polyethylene)
Product Review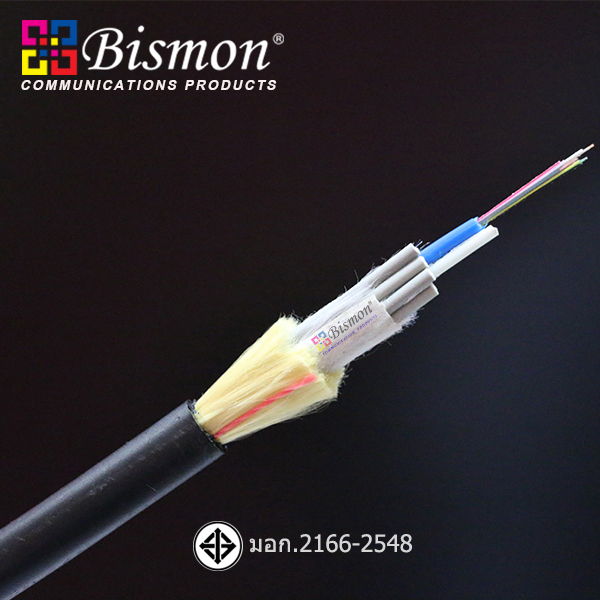 60 Core ADSS (All-Dielectric Self-Supporting) Fiber optic SM 9/125um (G.652.D)
Price : 210.00 Baht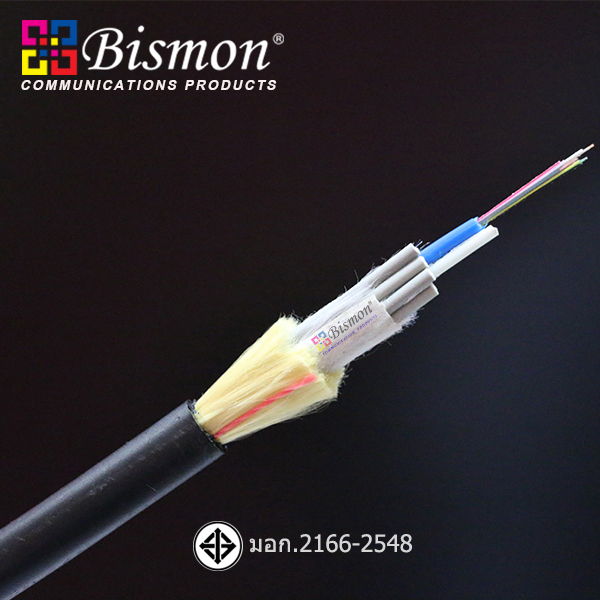 24 Core ADSS (All-Dielectric Self-Supporting) Fiber optic SM 9/125um (G.652.D)
Price : 120.00 Baht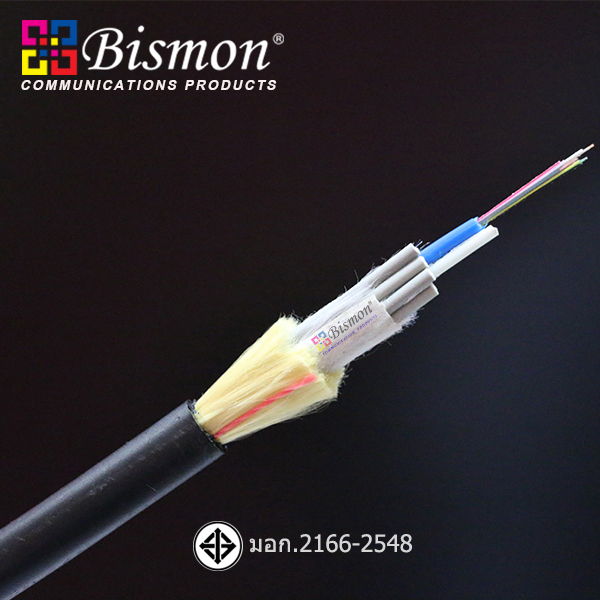 6 Core ADSS (All-Dielectric Self-Supporting) Fiber optic MM 50/125um(OM2)
Price : 48.00 Baht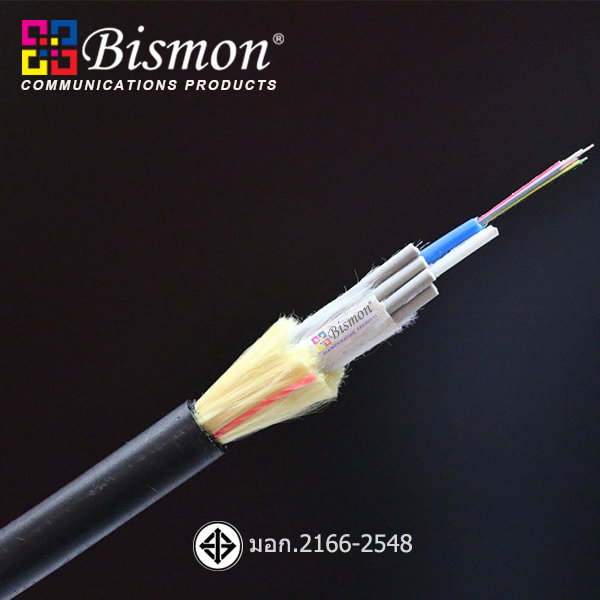 6 Core ADSS (All-Dielectric Self-Supporting) Fiber optic SM 9/125um
Price : 45.00 Baht
---
Information
Products & Services