AC Power Distribution 20 Universal Outlet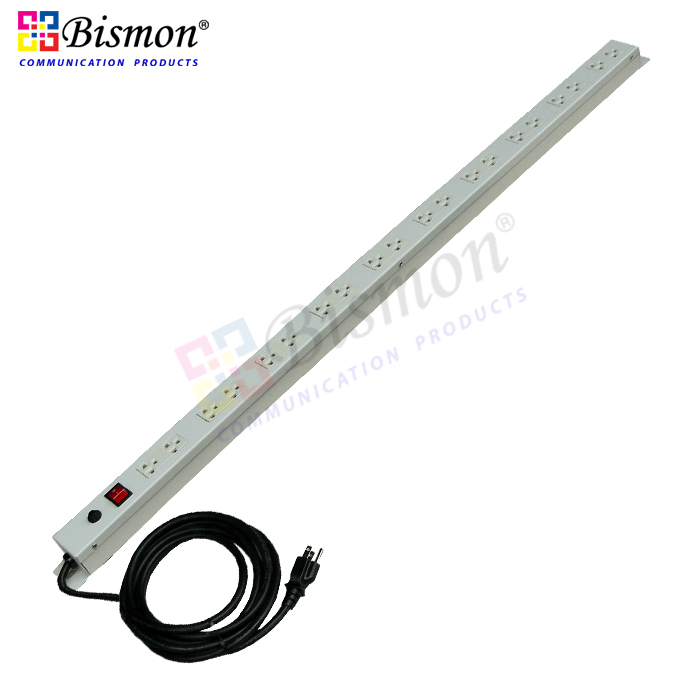 Part number : BMR-6620
Brand : BISMON
Price : 3,504.00 Baht
(Dealer price can log-in/ Exclude Vat)
OVERVIEW
AC Power Distribution 20 Universal Outlet
Specification
• Made from electro-galvanized sheet steel for enhanced strength with Rustproof.
• Load current rate 15A 220VAC, 1 , 50Hz. Prevent short circuit, over current By electronic circuit breaker or Miniature circuit breaker (Option) and Line Suppression. Withstanding surge current 10 KA. Champing voltage 775 V.
• ON-OFF Status show by ON-OFF switch with indicator light.
• Equipped with grounding system.
• Provided cable 2.5mm2(14 AWG) 3C, 3 m. with plug with ground type.
• Receptacle (Outlet) is duplex universal type (L, N, G)
• Available in various size 6, 8, 12 and 20 Outlets strip (6 Outlets strip with a standard Length of 19" rack can install on front horizontal of a Rack).
• Steel outlets strip design for use with P POWER C rack and general rack.
• Cable is UL E150631, Plug is UL E147650 standard.
• Strong and safety design for cable holding.
• Manufacturing standard ISO 9001: 2000 Company.
Product Review
AC Power Distribution 6 Universal Outlet
Price : 1,160.00 Baht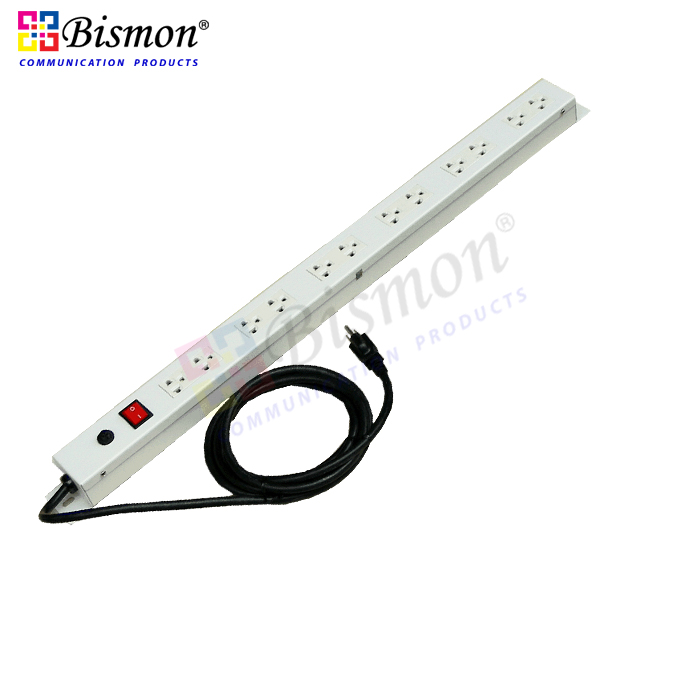 AC Power Distribution 12 Universal Outlet
Price : 1,800.00 Baht
AC Power Distribution 8 Universal Outlet
Price : 1,508.00 Baht
---
Information
Products & Services