Coaxial Video Surge Protector BNC Connector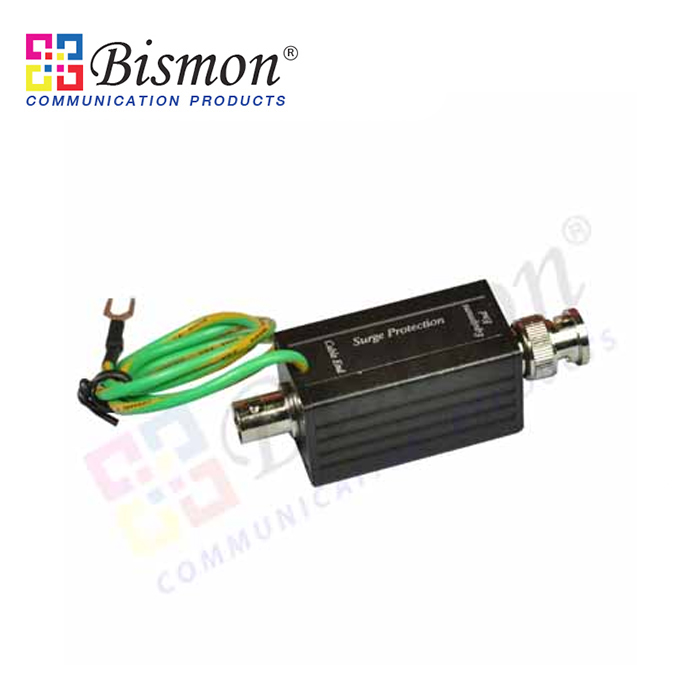 Part number : SP001
Brand : BISMON
Price : 1,376.00 Baht
(Dealer price can log-in/ Exclude Vat)

download pdf
OVERVIEW
Application for protects equipment from high voltage surges such as lightning strikes. UL grounding requirements for coaxial cable offer protection from hazardous voltages that may occur on the shielding. Because of the physical length of ground wires, UL grounding systems may appear as an open circuit to lightning caused, high frequency surges and provide no protection from these surges getting into a home and destroying CATV converters, TV sets, VCR, Camera etc.
Features:
• Performs a different function than grounding requirements.
• Protects equipment from high voltage surges from nearby lightning strikes.
• Two stage protection: 130V, AC/DC 12V
• Wide range of applications: CCTV system, Antenna of Television, satellite receivers, FM receivers, video camera, monitors, multiplexers & Quad processor, VCR, etc.
Application
• CATV System
• Antenna of Television
• Video Cassette Recorders
• FM receivers
• Video Cameras and monitors
• Multiplexers and Quad Processor
Specifications:
• BNC male to BNC female, Hi Frequency for both CCTV and CATV use
• Surge Protection Attack Time: 1 ns
• Maximum Surge Current:4 KV
• Surge Life:300 surges of 100Amps
• Normal Resistance Across Coax: 10,000 M£[
• Surge Resistance Approx: 0£
• BAND PASS: 0~1 GHZ
• Power Passing Capability 130V AC/DC, 65 Vrms at 10Amps
• Insertion Loss:Less than 0.2 dB
• Return Loss (75 ohms):16dB
• Return Loss (75 ohms): 16dB
• WEIGHT: 80g
Product Review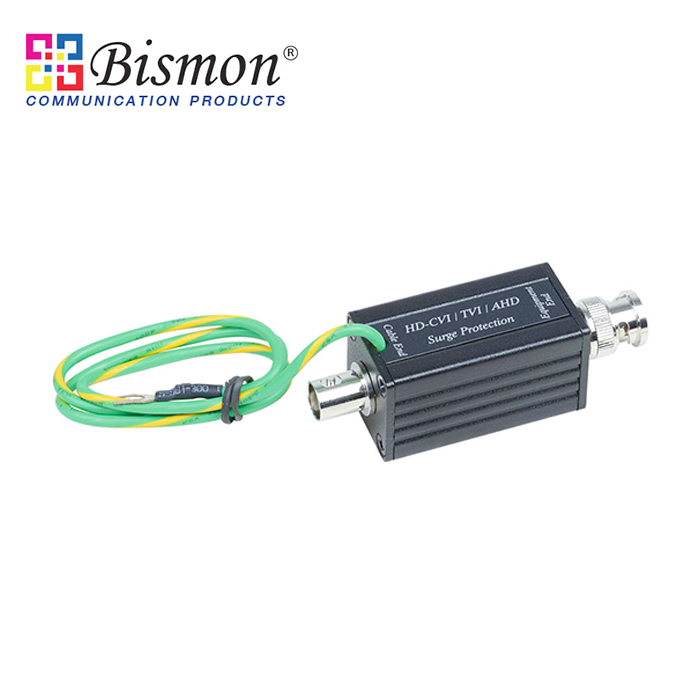 Coaxial BNC HD-CVI/TVI/AHD Surge Protector
Price : 1,468.00 Baht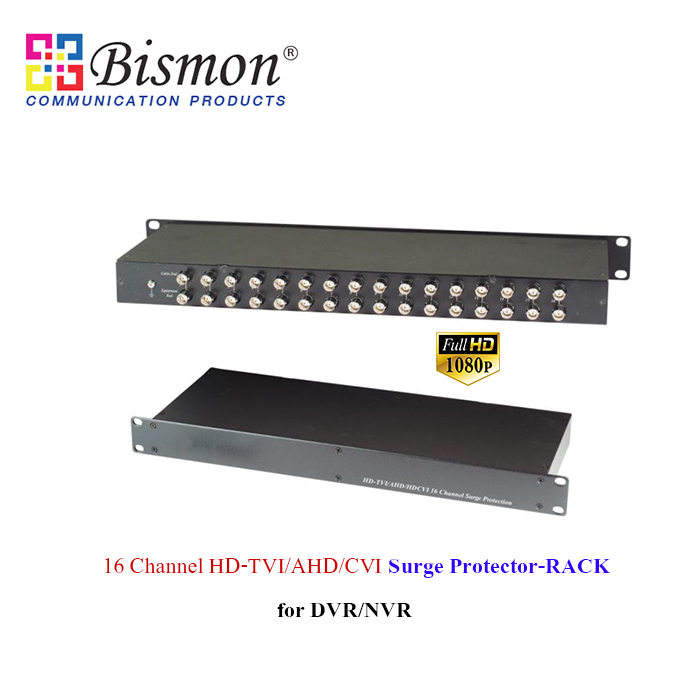 16 Ch HD-AHD/CVI/TVI Surge Protector for DVR Rack mounting Panel
Price : 11,736.00 Baht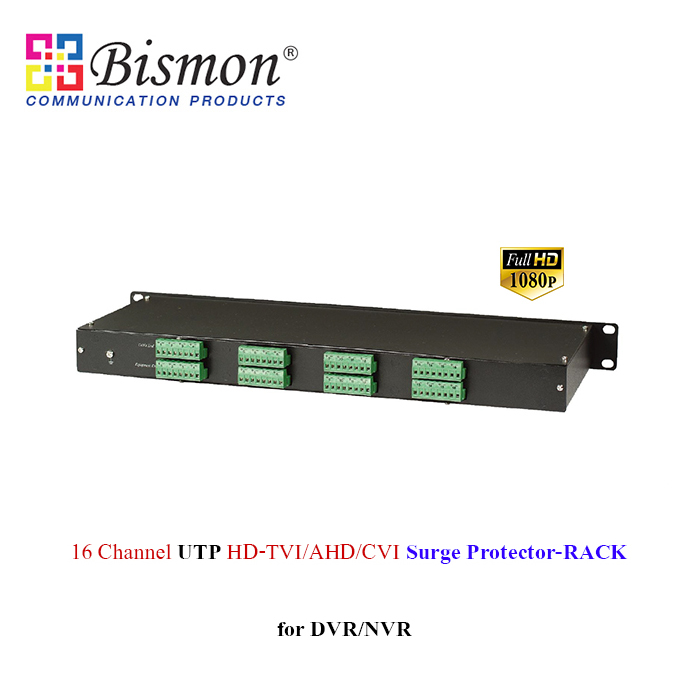 16 Ch UTP HD-AHD/CVI/TVI Surge Protector for Rack Panel
Price : 11,736.00 Baht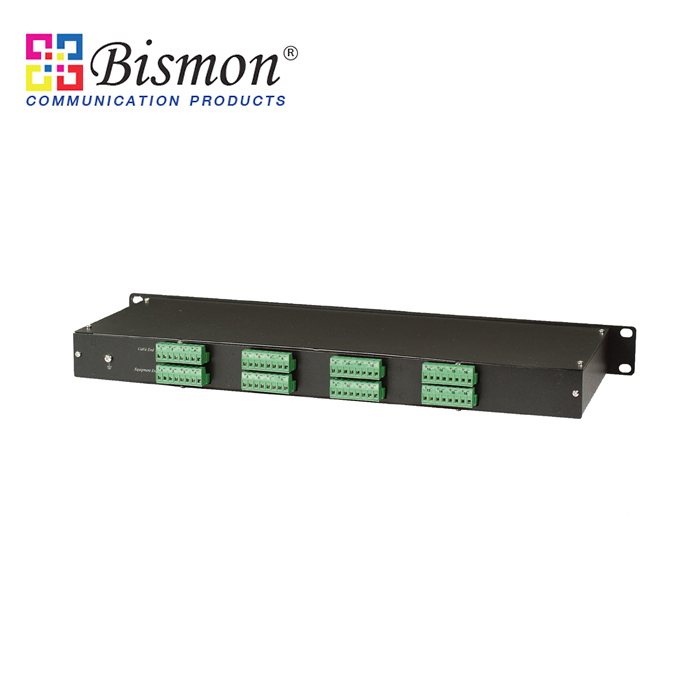 16 Terminal connectors for DVR in 1U Rack Mounting Panel
Price : 12,268.00 Baht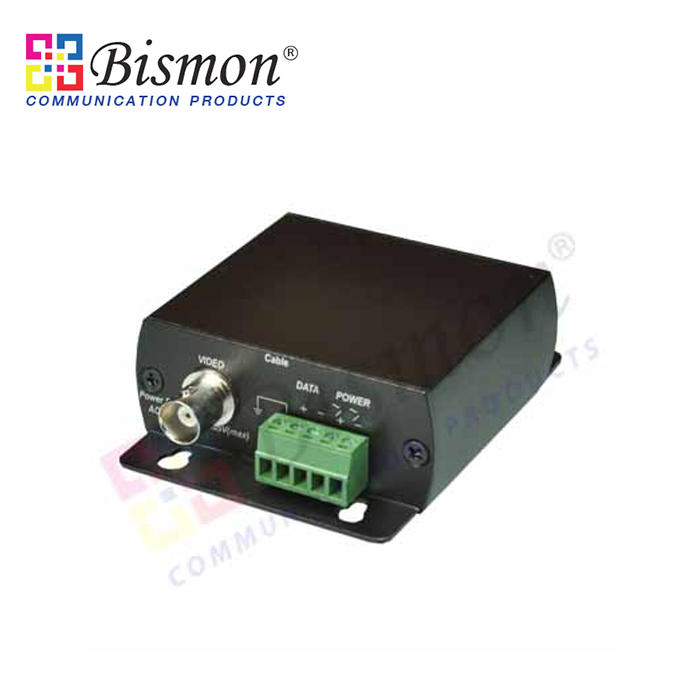 Video,Power,Data Surge Protector
Price : 2,404.00 Baht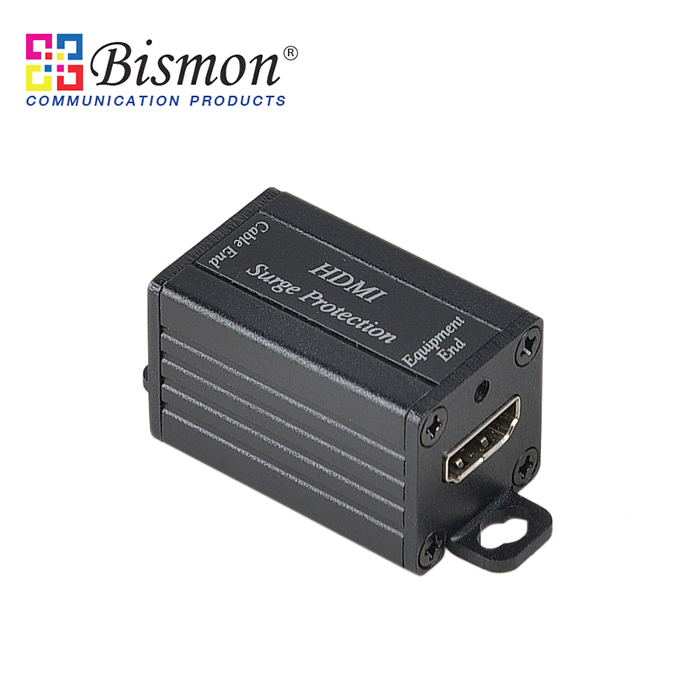 HDMI Surge Protector
Price : 2,000.00 Baht
---
Information
Products & Services