FlexScan FS300-325 [Basic Kit], PON OTDR MM/SM 850/1300/1310/1550nm/BT/WiFi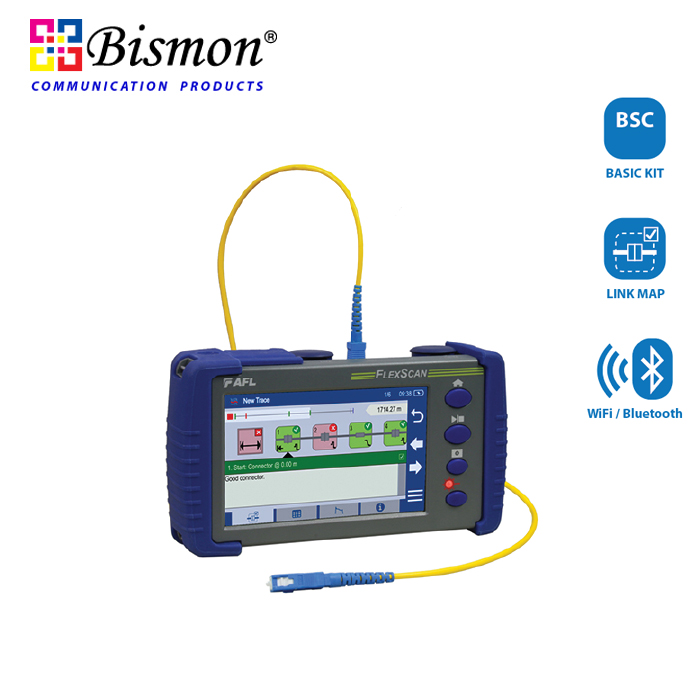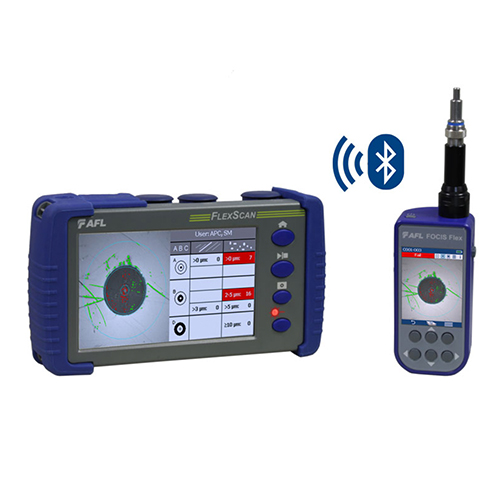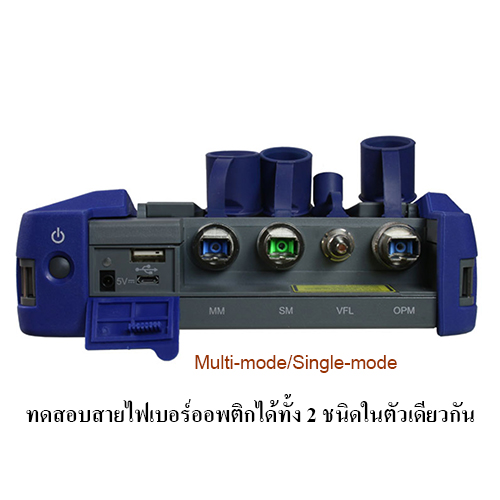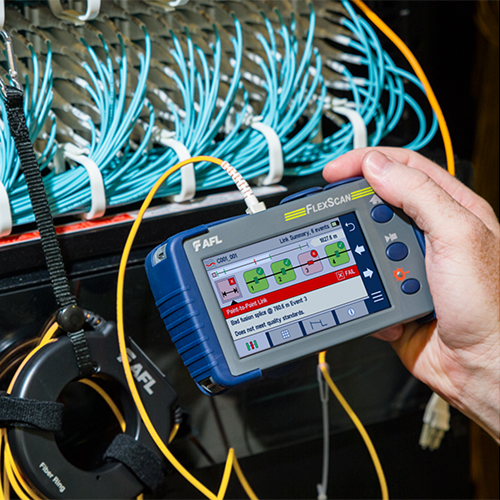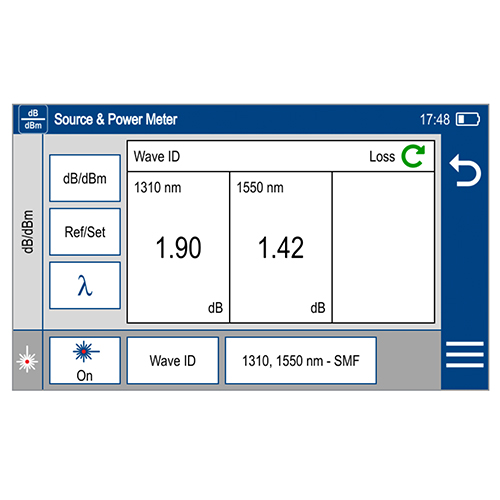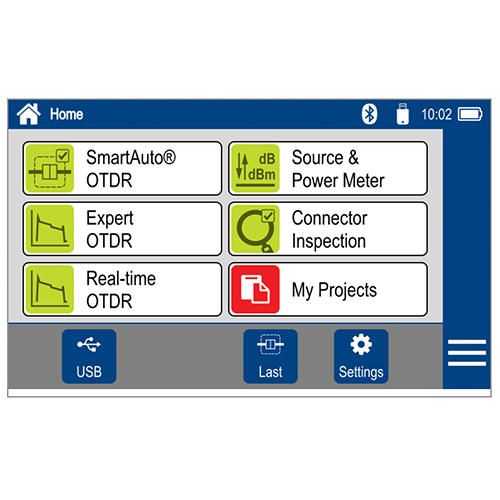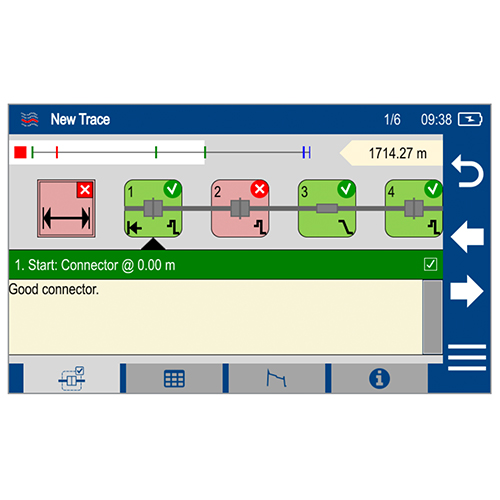 Part number : FS300-325-BAS-PO-W1
Brand : AFL
Price : 252,500.00 Baht
(Dealer price can log-in/ Exclude Vat)
Delivery time : 20 Days
Warranty : 1 Year

download pdf
FlexScan FS300 Models and Kit Configurations
FlexScan FS300-325 is a Quad OTDR (850/1300 nm Multimode + 1310/1550 nm Single-mode) offered in multiple kit configurations for cost-effective out-of-service FTTH PON and point-to-point network installation verification and troubleshooting.
FlexScan FS300-325 includes an integrated red laser Visual Fault Locator (VFL) and is available with optional integrated optical light source (OLS), optical power meter (OPM) plus Bluetooth/Wi-Fi wireless communications.
Features:
• Multimode and Single-mode OTDR, including PON test
• SmartAuto® 1-button automated testing for fast results
• LinkMap® color-coded icons for easy troubleshooting
• Integrated Source, Power Meter and VFL
Applications:
• OTDR and insertion loss test and reporting
• Fast, accurate Pt-to-Pt and PON verification and troubleshooting
• Locate faults exceeding industry or user pass/fail thresholds
• Visually pinpoint location of macrobends or breaks
Wireless Transfer:
Standard kit configurations:
First, AFL offers five standard kit configurations, starting from basic kits, to packages with a large number of accessories. The following is a brief overview of each:
• BASIC Kit: Includes selected FlexScan, wrist strap, soft carry case, Quick Reference Guide plus TRM 3.0 Basic Test Results Manager software. Soft case includes room for optional accessories such as connector cleaning supplies, fiber ring (launch cable) or FOCIS Flex connector inspection solution
• PLUS Kit: Adds a One-click cleaner, 150 m fiber ring (launch cable) plus TRM 3.0 Advanced to a FlexScan Basic Kit
• PRO Kit: Adds an auto-focusing FOCIS Flex Fiber Optic Connector Inspection System and user-selected adapter tips to Plus Kit
• BI Complete Kit: Adds OFI-BI Bend-insensitive Optical Fiber Identifier to PRO Kit
• BIPM Complete Kit: Adds OFI-BIPM Bend-insensitive Optical Fiber Identifier with Power Meter to PRO Kit
FlexScan® FS300 Quad OTDR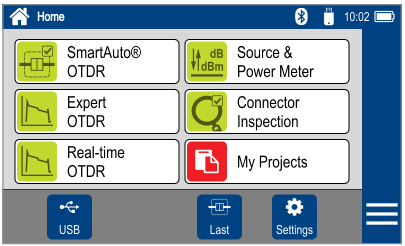 Dramatically Reduces Test Time
In SmartAuto mode, FlexScan OTDRs automatically analyze and test the network using a variety of network-optimized settings to precisely locate, characterize and identify network events with one button push. Loss and reflectance are measured for connectors, splices, splitters and macro-bends. FlexScan even checks for live fiber and verifies OTDR launch quality before initiating a test.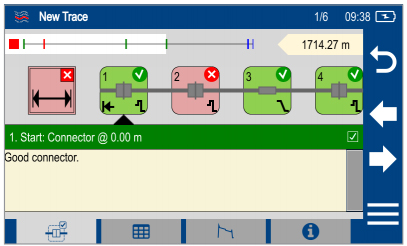 Simplifies Network Troubleshooting
LinkMap® color-coded icons enable even novice users to easily and accurately troubleshoot optical networks. LinkMap clearly identifies fiber start, end, connectors, splices, PON splitters, and macro-bends.
A LinkMap Summary provides end-to-end link length, loss and ORL. Loss and reflectance of detected events is compared to industry-standard or user-defined pass/fail thresholds and displayed with clear pass/fail indications. Users can instantly toggle between LinkMap and Trace views.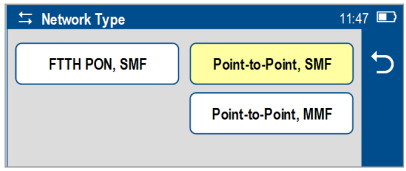 Multimode and Single-mode plus PON Testing in One OTDR
FlexScan Quad OTDRs are the ideal test tool for verifying and/or maintaining both singlemode and multimode networks. Unlike most Quad OTDRs, FS300 OTDRs test both point-topoint networks and FTTH PONs/Passive Optical LANs (POLANs).
Connectivity
FlexScan OTDRs easily pair with AFL's ward-winning FOCIS® family of connector inspection probes for fast, easy single-fiber and/or multi-fiber connector end-face inspection. Images and pass/fail results can be transferred to the FlexScan for display and/or archiving with OTDR results.
FlexScan results can be transferred wirelessly via the free FlexScan App to a smart device for real-time reporting using the included Windows-based TRM® 3.0 Test Results Manager software. Monitoring test results in real-time can detect mistakes while the tech is still in the field, preventing future truck rolls.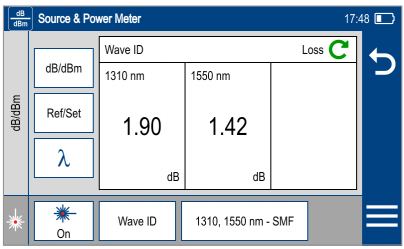 OTDR, OLTS, and VFL Testing with a Single Tool
FlexScan optionally includes a Wave ID optical light source (OLS) and optical power meter (OPM). With Wave ID, the OPM auto-synchronizes to a single or multi-wavelength Wave ID optical signal transmitted by an AFL light source. The OPM reports detected wavelengths and measures power and loss at each wavelength, saving significant test time and eliminating setup errors.
The integrated Visual Fault Locator's eye-safe red laser enables users to visually pinpoint the location of macro-bends and fiber breaks often found in splice closures and fiber cabinets.
Product Review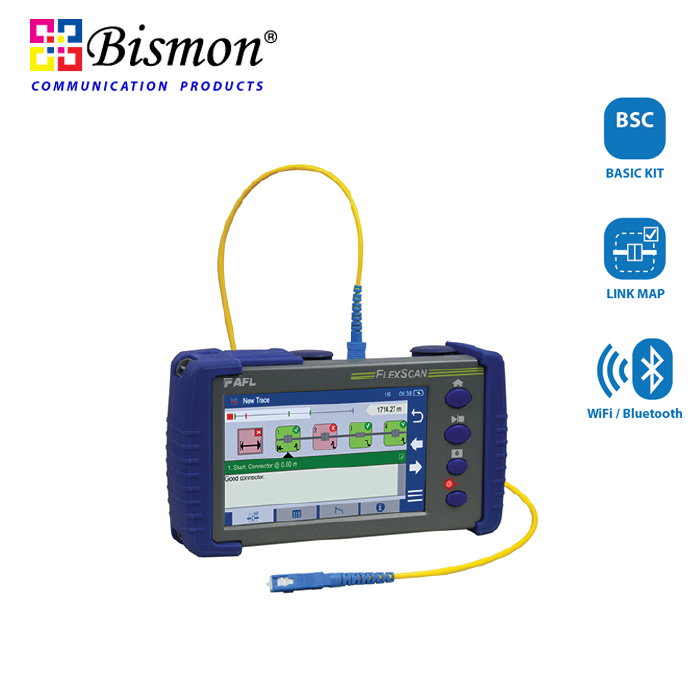 FlexScan FS300-325 [Basic Kit], PON OTDR MM/SM 850/1300/1310/1550nm
Price : 290,000.00 Baht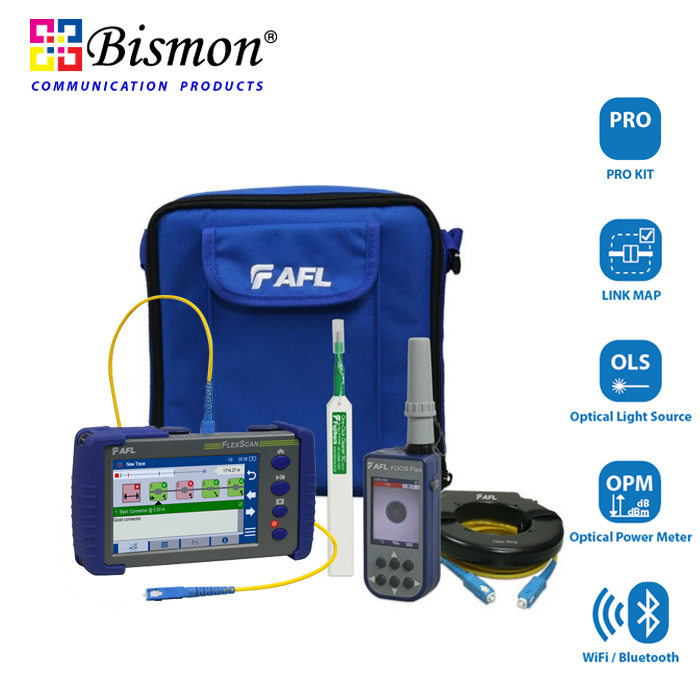 FlexScan FS300-325 [PRO Kit], PON OTDR MM/SM 850/1300/1310/1550nm/OLS/OPM/BT/WiFi
Price : 336,125.00 Baht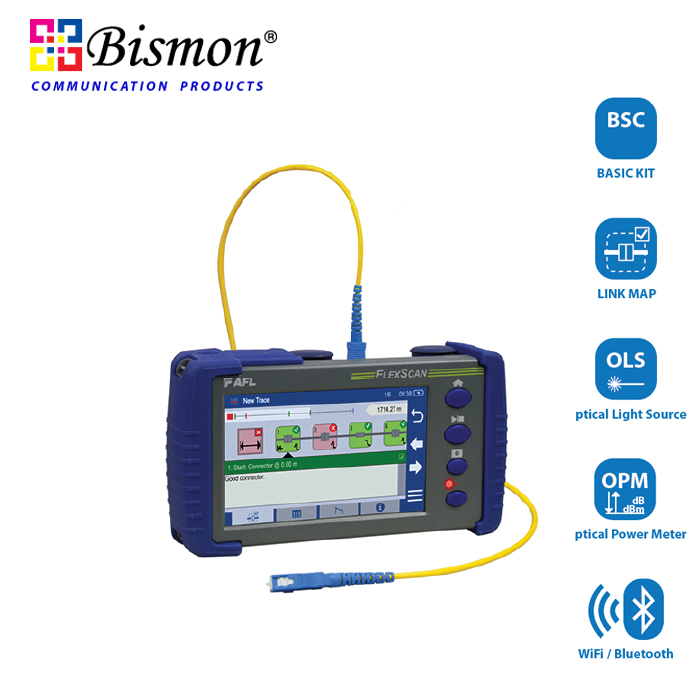 FlexScan FS300-325 [Basic Kit], PON OTDR MM/SM 850/1300/1310/1550nm/OLS/OPM/BT/WiFi
Price : 285,900.00 Baht
FlexScan FS300-325 [PLUS Kit], PON OTDR MM/SM 850/1300/1310/1550nm/BT/WiFi
Price : 289,500.00 Baht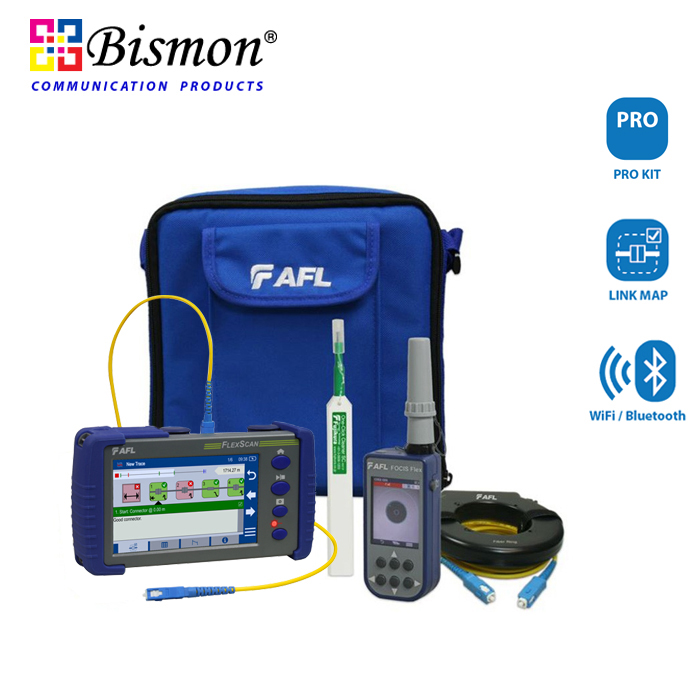 FlexScan FS300-325 [PRO Kit], PON OTDR MM/SM 850/1300/1310/1550nm/BT/WiFi
Price : 318,750.00 Baht
---
Information
Products & Services