HiLite with 2.5 mm & 1.25 mm adapters (VFI)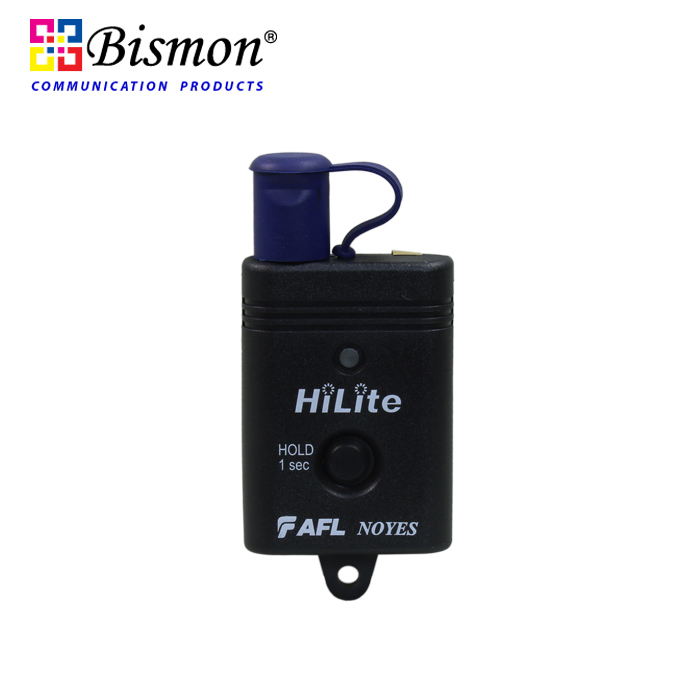 Part number : VFI3-01-0900PR
Brand : AFL
Price : 11,336.00 Baht
(Dealer price can log-in/ Exclude Vat)
Delivery time : 30 Day
Minimum order quantity : 1 pcs
Warranty : 1 Year

download pdf
AFL Hi-Lite Fault Locator
Features:
• 650nm visible red laser source
• High Power, 1 mW into 9/125 single-mode fiber
• Key chain size
• Universal 2.5 mm adapter included
• Universal 1.25 mm adapter available
• 5-Year Product Warranty
Applications:
• Identify fiber faults within OTDR deadzones
• Identify sharp bends or breaks in fibers
• Identify poorly mated connectors
The HiLite visible red laser source from AFL is designed to troubleshoot faults on fiber optic cables. Light generated by these units will escape from sharp bends and breaks in jacketed or bare fibers, as well as poorly mated connectors. They can quickly identify faults in fiber optic jumper cables, distribution frames, patch panels, and splice trays.
HiLite is an excellent complement to any OTDR because it can locate faults inside the OTDR's dead-zone. Other applications include end-to-end continuity checks, as well as identifying connectors in patch panels and fibers during splicing operations. The universal connector interface mates with many connector styles without needing an adapter.
Trace cables in crowded or un-documented setups. A HiLite is a quick means of finding the "other end" from amongst cluttered cables. Simply connect to one end and look for the visible red light transmitted out the opposite connector.
Product Review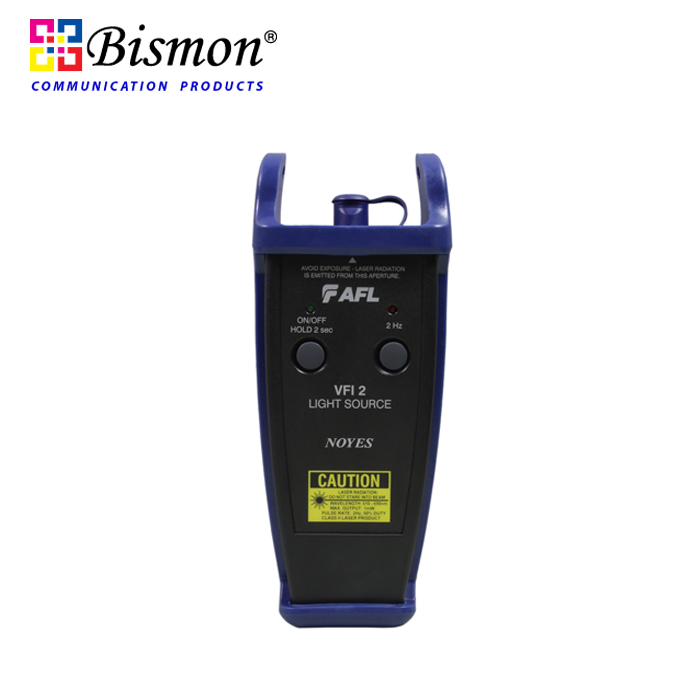 VFI 2 - Visual Fault Identifiers 2.5mm (เครื่องตรวจสอบสายใยแก้วด้วยแสง)
Price : 18,400.00 Baht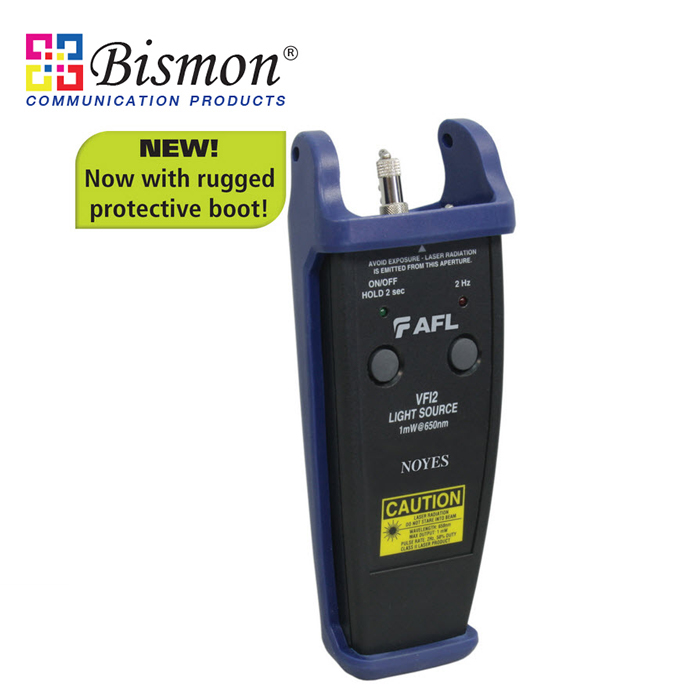 VFI 2 - Visual Fault Identifiers with 2.5mm & 1.25mm adaptor (เครื่องตรวจสอบสายใยแก้วด้วยแสง)
Price : 20,666.67 Baht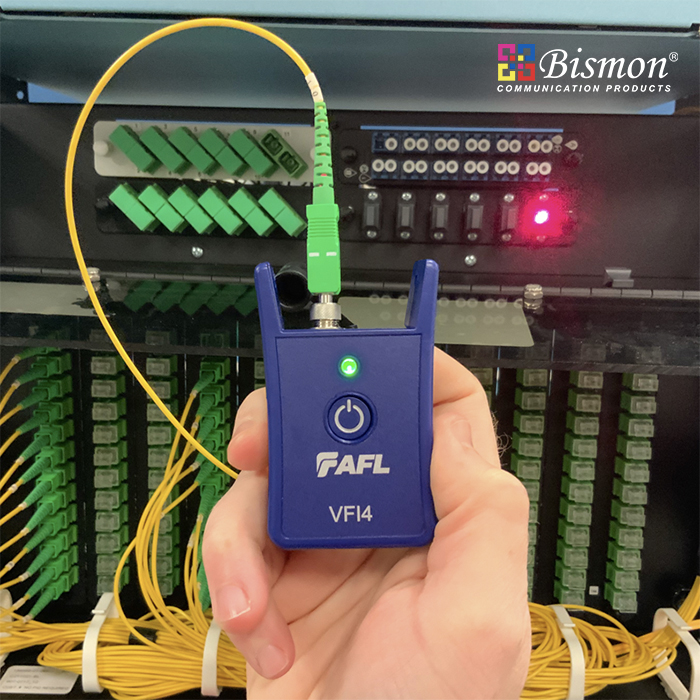 VFI4 Visual Fault Identifier with 2.5mm and 1.25mm adapter
Price : 13,136.00 Baht
---
Information
Products & Services