OLS1 LED Light Source 850/1300nm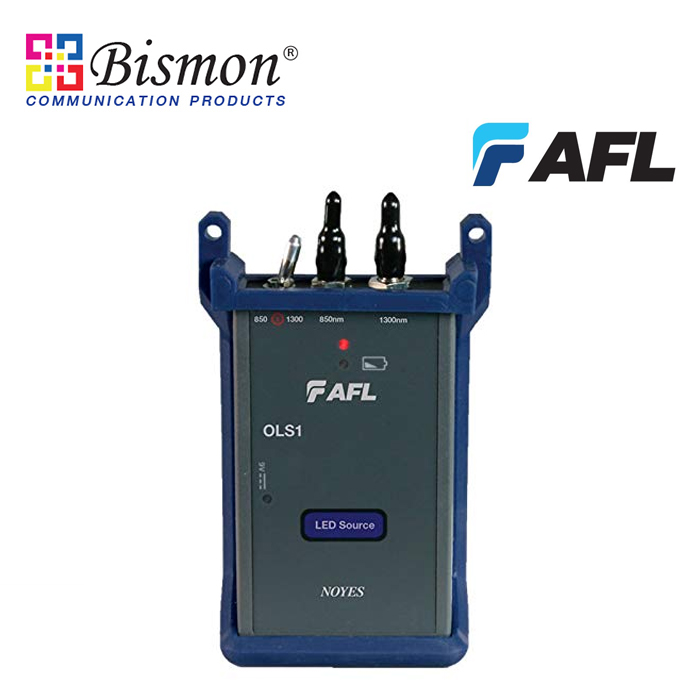 Part number : OLS1-2C
Brand : Noyes
Price : 0.00 Baht
(Dealer price can log-in/ Exclude Vat)

download pdf
OLS1 LED Light Source
Features:
• 5-Year Product Warranty
• 3-Year Recommended Calibration Interval
• 850 and 1300 nm LED (multimode) light source
• Gigabit Ethernet (GBE) ready
Applications:
• Certify 50 or 62.5 µm fiber links to TIA/EIA Standards
• Certify Multimode fiber links for Gigabit Ethernet (GBE)
• Test Ethernet, Token Ring, and FDDI fiber networks
• 1300 nm port to test up to 10 km single-mode fiber links
Cost effective – LED Source
NOYES OLS1 from AFL is two port multimode LED source for testing multimode fiber links. Packaged in a rugged hand-held case The OLS1 is designed for technicians on the go. The LED output is stabilized to ensure accurate test results per current TIA/EIA requirements.
Low Training Requirements

: The OLS1 is easy to operate with only a [Wavelength/ Power] switch, which selects optical wavelengths or disables unit.
LED indicators [Active Output], [Battery], and [External Power] identify the currently enabled output port, battery level, and external power presence.
Weighing only 0.65 lb, the OLS1 is compact and convenient for field use. The OLS1 from AFL operates over 60 hours from a typical 9V alkaline battery. An AC adapter is optional for extended use.
50 and 62.5 µm fiber mandrels Included
Mandrels condition test cable for use in certifying both 50 and 62.5 µm fiber links for current and planned high bit rate applications including Gigabit Ethernet and 10 Gigabit Ethernet. Mandrels apply to launch jumpers is seconds without tools and ensure loss measurements comply with TIA/EIA-568-B standard.
The OLS 1 light source is fully N.I.S.T. traceable.
Key Specifications
• Wavelengths: 850 and 1300 nm
• Output Power: -20 dBm into 62.5 µm multimode
• Output Connectors: ST
• Battery: 9V Alkaline
OLS1-2C: Operates at 850 and 1300 nm for use on Ethernet, Token Ring, and FDDI. The 1300 nm output can also be used to test short distance (up to 10 km) single-mode fiber links. Features: Hand-held, rugged, lightweight 850 and 1300 nm LED (multimode) light source 660 and 850 nm LED light source available Gigabit Ethernet (GBE) ready
Product Review
CSS1-Multi-mode Contractor Series Dual LED Source
Price : 0.00 Baht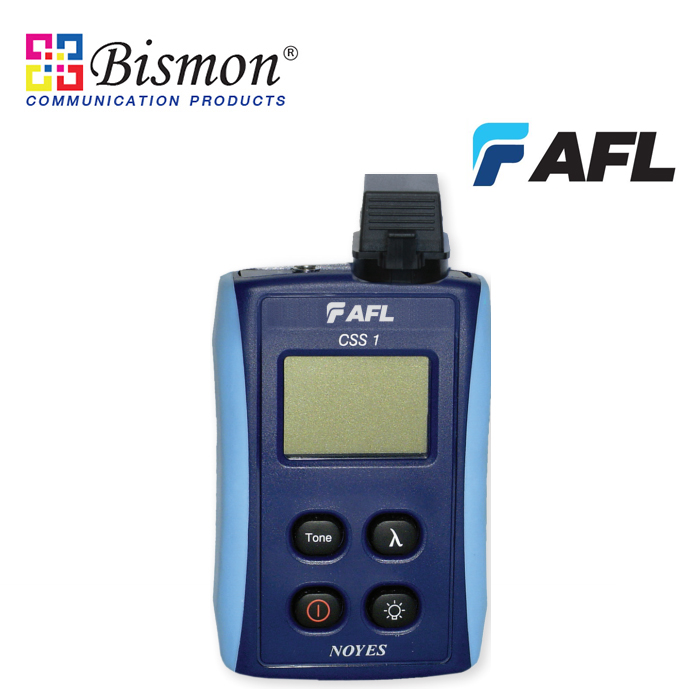 CSS1-Single-mode Contractor Series Dual Laser Source
Price : 0.00 Baht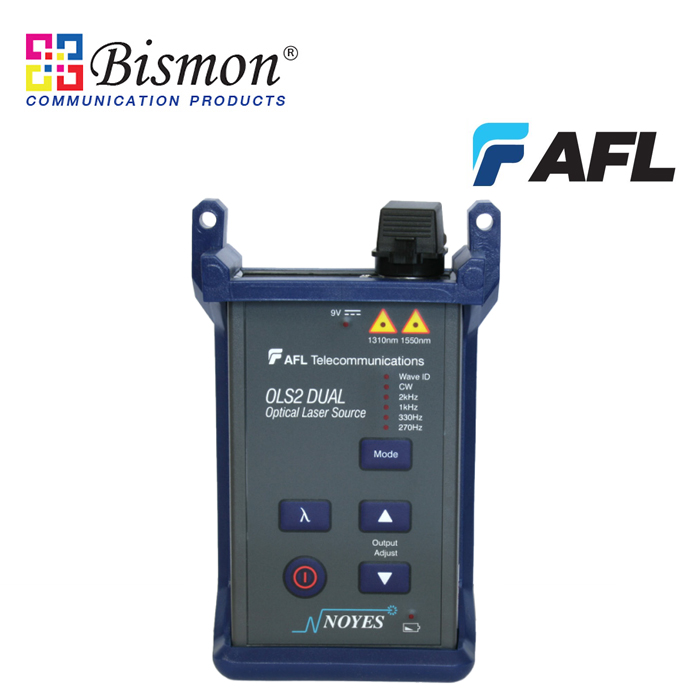 OLS2-Dual Laser Source with Wave ID SM 1310/1550nm
Price : 0.00 Baht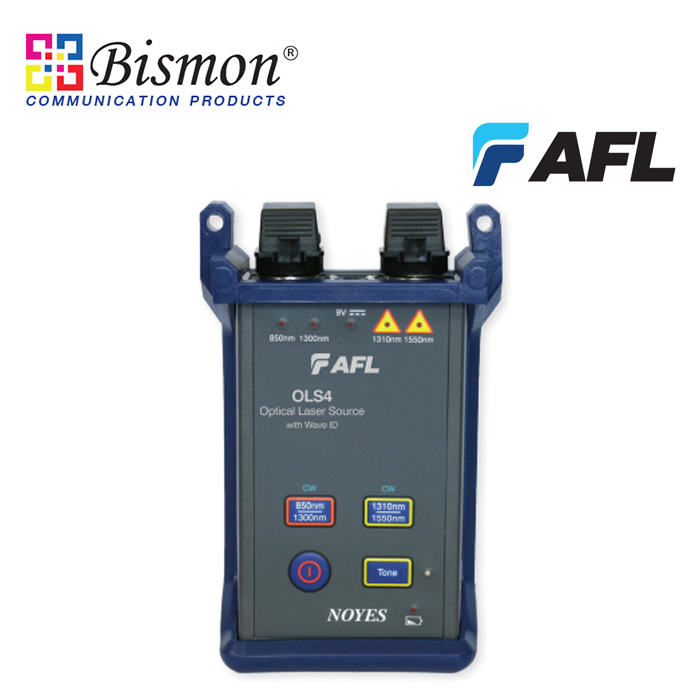 OLS4 Quad Output Light Source with Wave ID(MM/SM)
Price : 0.00 Baht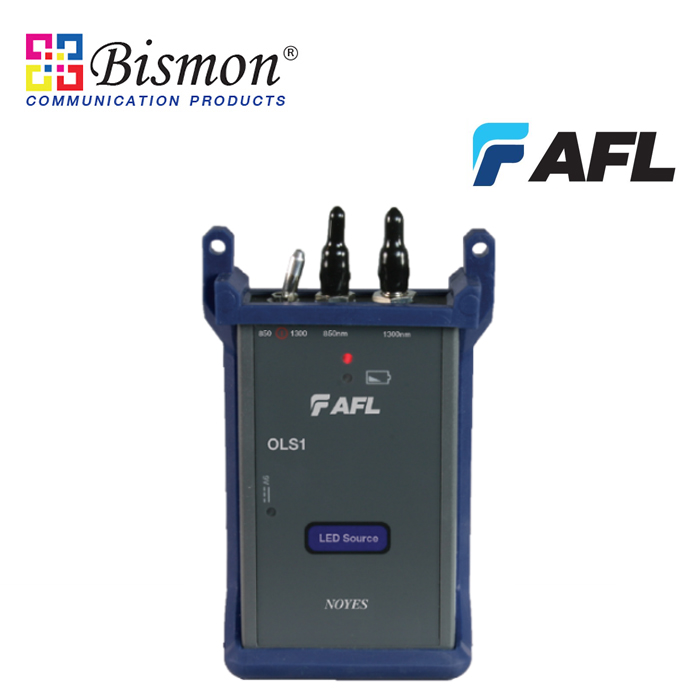 LED Source for Plastic Optical fiber(POF), 660/850nm
Price : 0.00 Baht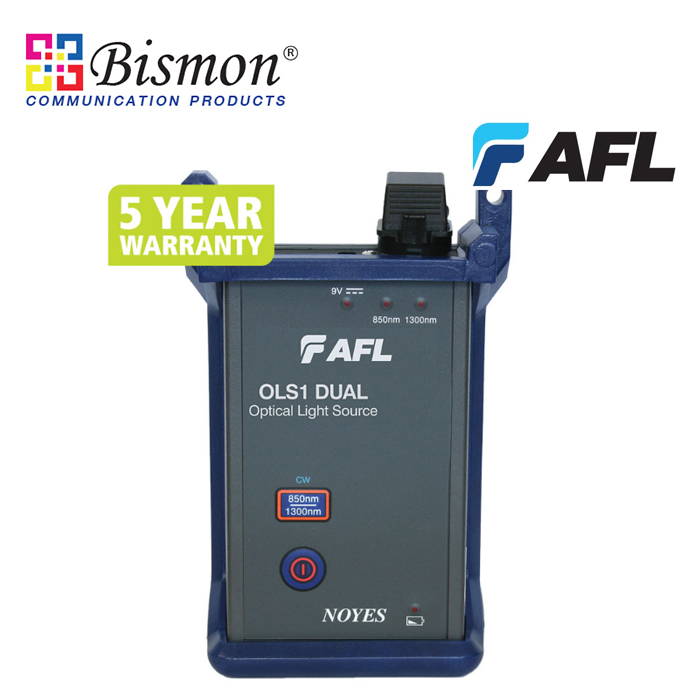 OLS1-Dual LED Light Source with Wave ID, 850/1300nm
Price : 0.00 Baht
---
Information
Products & Services