Optical Fiber Identifier with power meter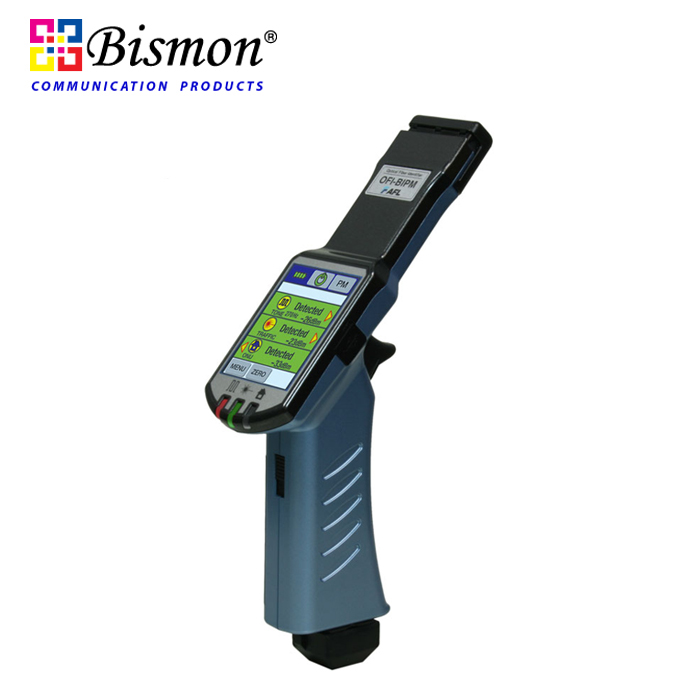 Part number : OFI-BIPM
Brand : AFL
Price : 0.00 Baht
(Dealer price can log-in/ Exclude Vat)
Delivery time : 30 Days

download pdf
OFI-BIPM Optical Fiber Identifiers
Features:
• World class signal sensitivity
• Trigger lock, positive stop for optimum detection
• Integrated optical power meter option
• 2.4" color touchscreen with backlight
Applications:
• Maintenance of fiber optic networks
• Troubleshooting network issues
• Identification of live fibers or trace fibers
• Power levels verification
Product Description
OFI-BIPM
The OFI-BIPM optical fiber identifier is an easy to use tool that determines if a fiber is live, the transmission direction, and the relative core power on standard and bend-insensitive single-mode and multimode fibers. Its positive stop trigger mechanism provides the right pressure every time to assure proper detection while keeping loss to a minimum. This ensures that traffic will not be interrupted, and fibers will not be damaged. The OFI-BIPM can also be customized for ONU detection.
Nicknamed "The Job saver": The OFI-BIPM removes the need to access the optical fiber at a connection or splice point - eliminating the possibility of interrupting service to a customer.
No heads to change or lose: The universal head of this OFI eliminates the need to change an adapter head for jacketed, coated, or ribbon fibers, making it extremely easy to use in the field.
Color Touchscreen: The touchscreen provides simple-to-follow setup instructions and clear results that are easy to read.
Field technician favorite: The OFI-BIPM is a favorite of technicians for its accuracy, ease of use, integrated power meter, universal head, and ergonomic design.
Doesn't damage delicate fibers: The positive stop trigger ensures that the right pressure is applied every time, while the slim head makes it easier to reach and test tightly-packed fibers without damaging them.
Warranty: The OFI-BIPM Optical Fiber Identifier Is warranted against defective material and workmanship for a period of one year from the date of delivery to the end user.
DESCRIPTION
BI Optical Fiber Identifier with integrated Optical Power Meter. The kit includes one 2.5 mm Universal Power Meter Port Adapter, BIPM-00-25.
AFL NO.
OFI-BIPM
Product Review
---
Information
Products & Services